2020 Nissan 370Z Lineup Prices Announced
2020 | nissan | nissan 370z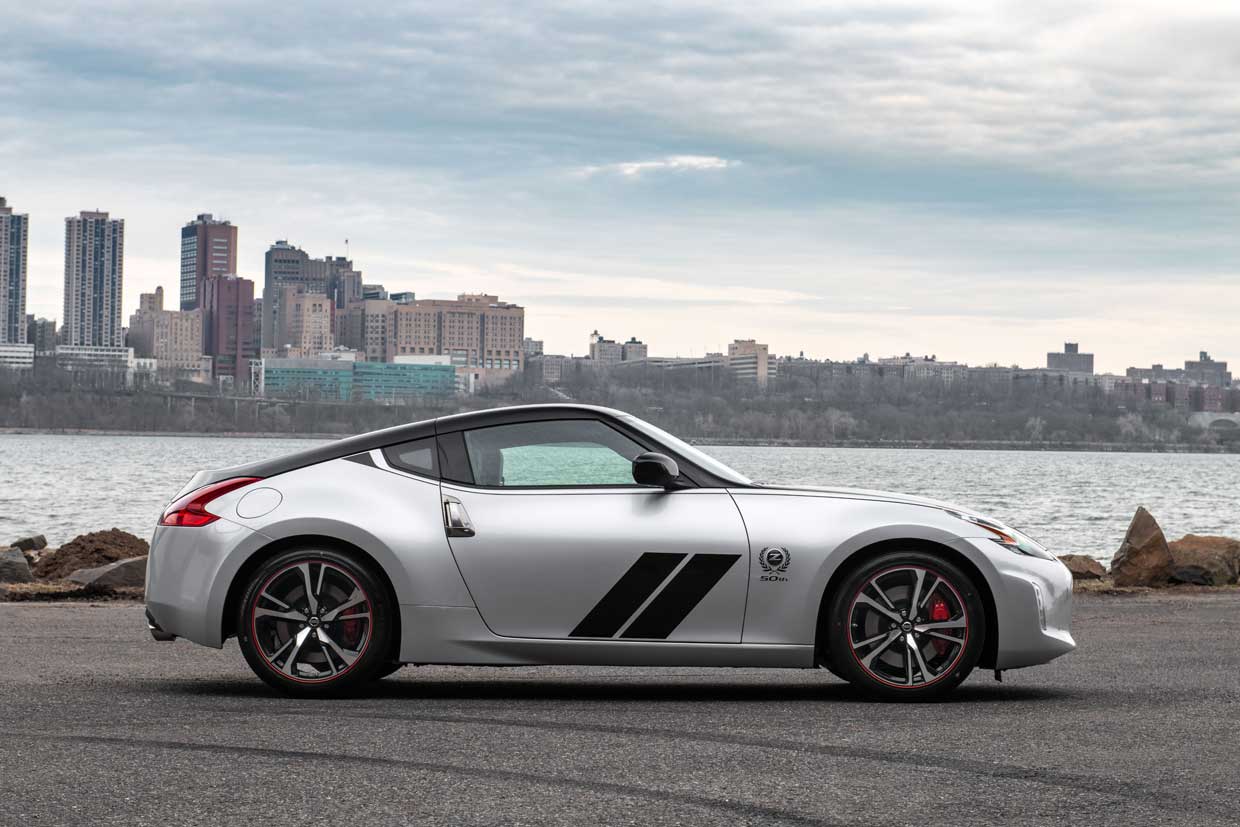 Earlier this month, Nissan unveiled its 2020 370Z 50th Anniversary Edition sports car. Of particular note is the cool 240Z-inspired throwback livery that the car wears in either black on silver or red on white cars.
Now, Nissan has announced the pricing on the entire 370Z line for 2020. The Anniversary Edition is only offered on the 370Z Sport trim with either a 6-speed manual or 7-speed automatic. The package adds $2,600 to the price of the Sport which starts at $33,820 with a manual transmission making the total price $36,420, before an $895 destination fee.
The base 2020 370Z coupe with a 6-speed manual costs $30,090. The amped-up 350 hp Nismo version of the 370Z tarts at $45,790 with a manual gear. Switching to an automatic gearbox will up the price by about $1,400.