Testing BFGoodrich KM3 Off-Road Tires in Jeep Heaven
bfg | bfgoodrich | easter jeep safari | jeep | km3 | moab | off-road | tires | utah | April 27, 2019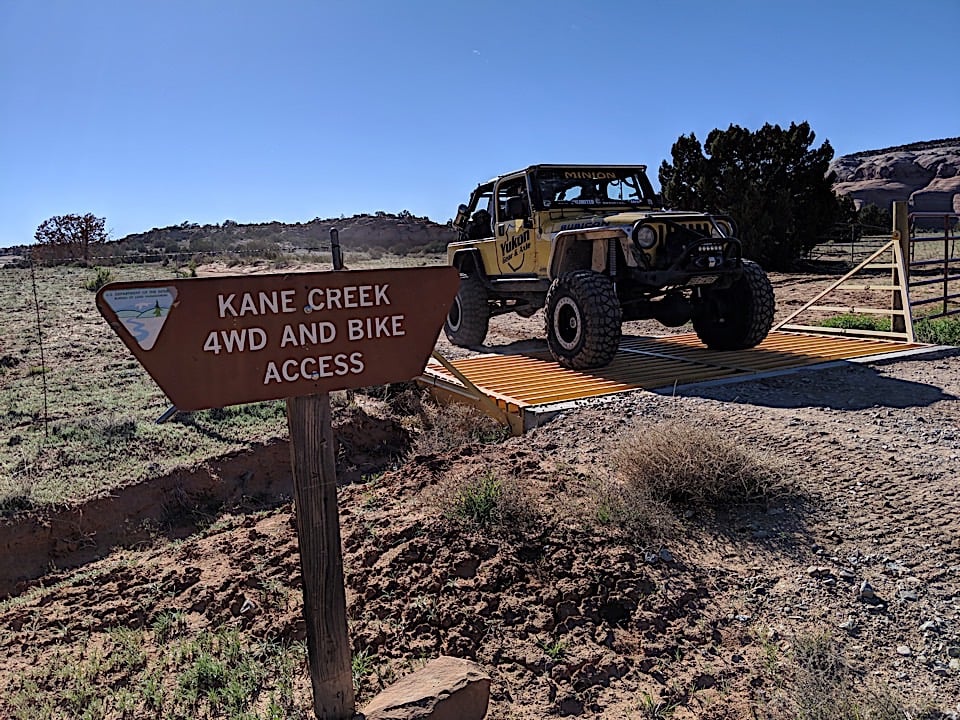 Every year, thousands of Jeep owners and fans descend on a little town in Utah to spend the week with friends, ride trails and generally live the off-road lifestyle. The Easter Jeep Safari has become a global phenomenon – Jeep even sends concepts there – and is something everyone should experience once in their life.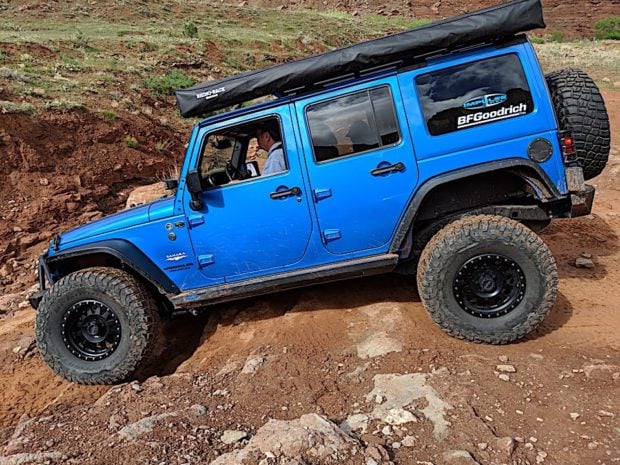 BFGoodrich invited us to Moab for Easter Jeep Safari this year to enjoy the festivities and experience their newest mud terrain off-road tire, the KM3. Once there, we hopped in our lifted JK Rubicon and hit the trails.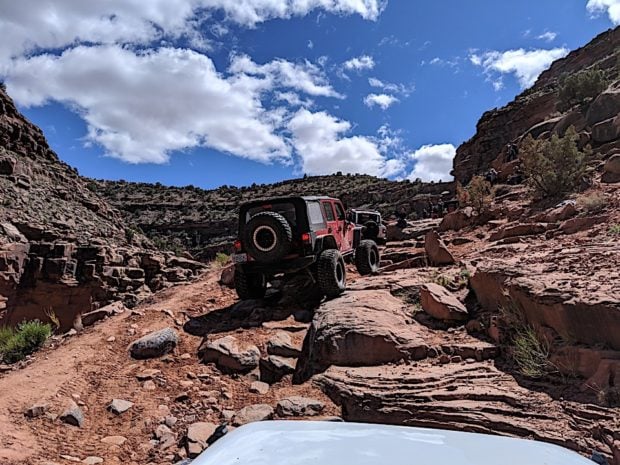 If you've ever thought about going to Moab, you should definitely do it. It's one of the most beautiful places in the country, and the trails are both visually spectacular and technically challenging. While all the courses carry a rating on them from easy to extremely difficult, it's always a wise idea to go out with some friends. This is helpful for when you need spotting up and over an obstacle or if you need to pull cable and winch out of a difficult situation.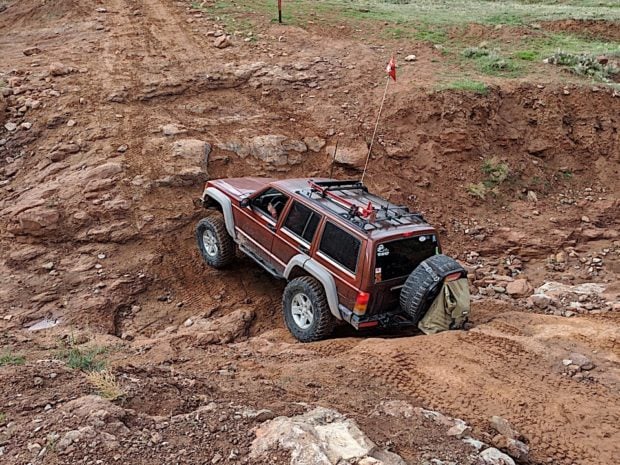 Mud-terrain tires are extreme units designed for off-road trails and rough terrains. Where in an all-terrain tire, like the BFGoodrich K02, there is effort made for on-road comfort, the KM3 is really designed for the trail first and foremost.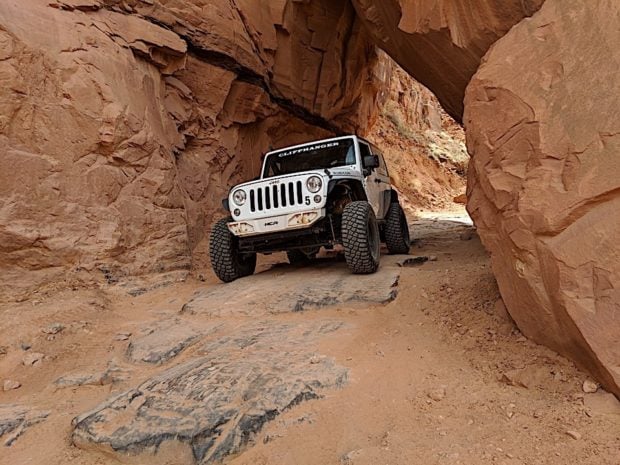 That doesn't mean you can't live with it on road, it's surprisingly quiet for such a focused tire, and that's part of what makes the KM3 a good option for your off-road vehicle. The KM3 is also designed to be more resistant to puncturing than other tires.
How does it all work? Well, my drive partner and I didn't need to be winched out the few days we were there. It helped we were also on plus-sized tires, and not the standard 33-inch tires that would've came with with our Wrangler.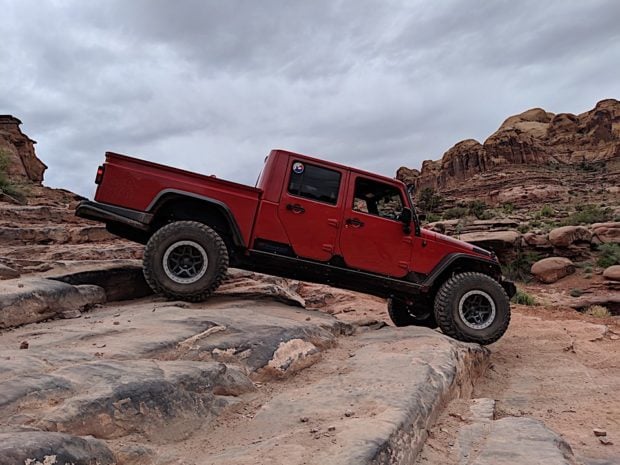 Where you really notice the tire coming into its own is on a more difficult trail. Our rental Jeep maybe had a list of trails we weren't supposed to go on, and maybe we went on one of those trails. Tight corners, sheer cliff drop offs, and steep rock climbs were on the obstacle du jour of the Kane Creek trail.
Halfway through the trail, it starts to meander along a river, with multiple crossings. In our caravan of nearly 40 Jeeps on this trail ride, the mud gathered quickly along the trail. Despite the mud soup that formed, our Jeep had no issues fording the crossing or climbing back up out of the valley.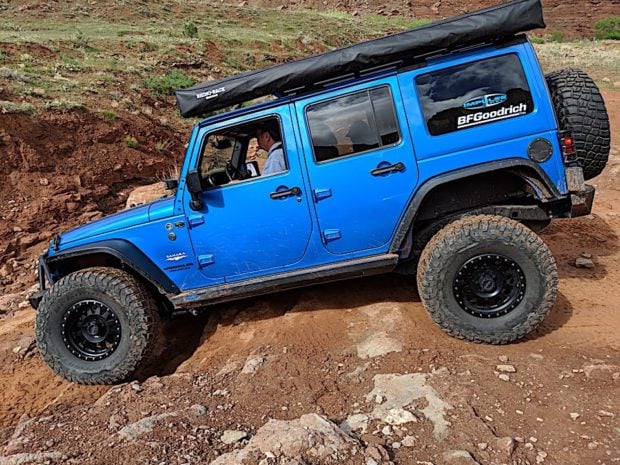 While the KM3 tires might be overkill for the mall crawling, lights-before-lockers crowd, they are a serious performer out in the places where you need all the grip you can get. You might already have a winch and other recovery gear, but a good set of tires is just as important. While our time with the MK3 was brief, the tires had plenty of time to shine as a legit off-road necessity.
Thanks to BFGoodrich for providing us with this incredible opportunity to experience the Jeep Easter Safari and their impressive KM3 off-road tires.