Concepts from Future Past: 1970 Nissan 126X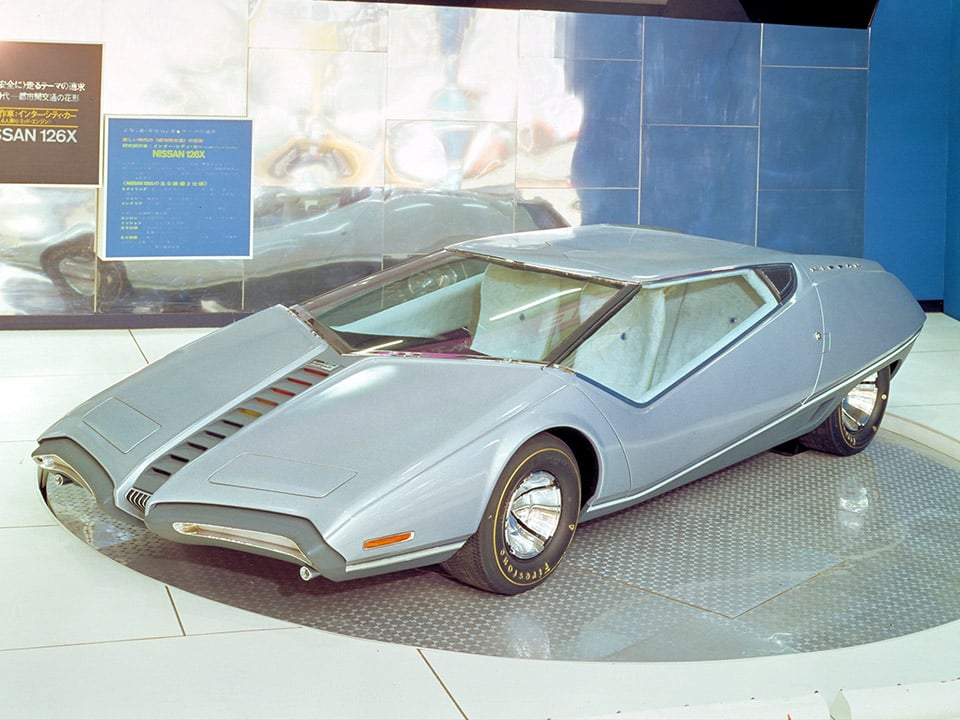 Maybe it's because it was my childhood, but I still feel like the late 1960s and 1970s produced the greatest concept car designs ever. There were lots of wedge-shaped sports coupes with dramatic lines, space-age cockpits, and a complete lack of practicality. In other words, these were my kind of fantasy cars.
One awesome example from the era is the Nissan 126X, an experimental model that featured a sharp, angular design, highlighted by a split front end that reminds me a bit of the classic 1960's Batmobile for some reason. The hood featured 10 colorful light cutouts which look like a giant, digital VU meter. Apparently, the color of the lights related to the speed or braking of the vehicle, but I prefer to envision that they moved up and down as the car talked, like K.I.T.T.'s lights did.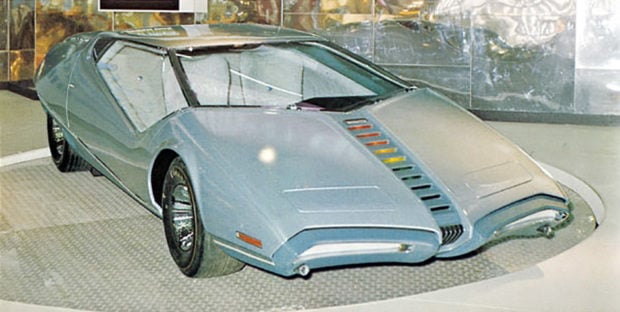 While some of the discussions online say the car had a forward-tilting canopy, it appears from the images that it actually had gull-wing doors, or as I like to call them "billionaire doors." While it's not obvious from the outside, this thing was actually a 4-seater: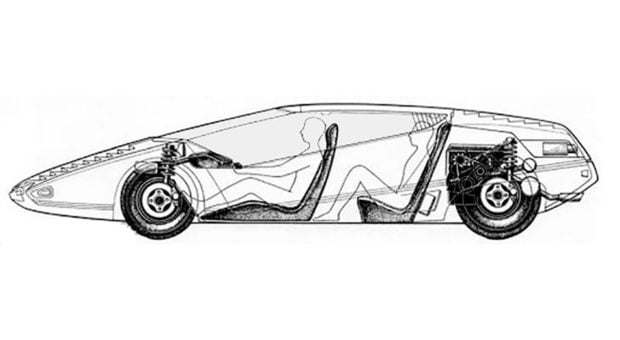 Of course, like all good fantasy sports cars, it's got a rear-mounted engine. Though in this case, it wasn't a big V8 – it had a transverse-mounted Nissan L-series, 3.0-liter 6-cylinder engine, which drove all four wheels.
I'm sad that this thing never was roadworthy, because I'd love to take it for a spin. As far as I can find out, the one-of-a-kind concept car seen here was last seen as part of a Nissan Design exhibition in Japan.