2020 Porsche Taycan Turbo and Turbo S are Simply Electric
2020 | Porsche Taycan | taycan | September 6, 2019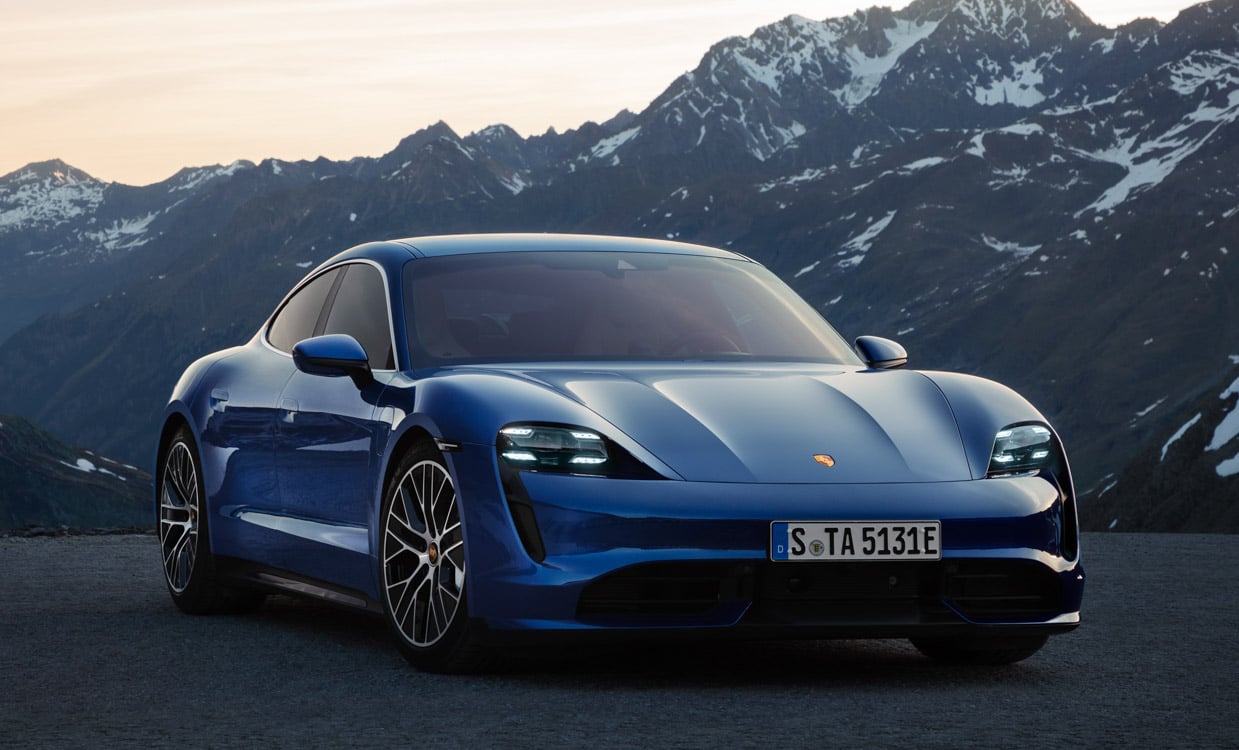 If you're of the mindset that electric cars are just heavy and fast in a straight line, Porsche wants to change your mind with the 2020 Taycan, a high-end sedan designed for performance.
While Porsche plans to release a full line of Taycans, they're starting out with the high-end models, the $150,900 Taycan Turbo and the $185,000 Taycan Turbo S. Despite the "turbo" designation, both cars have a pure electric, all-wheel drivetrain, without a turbocharger to be found anywhere. I propose that Porsche just stick one in the frunk just for the heck of it.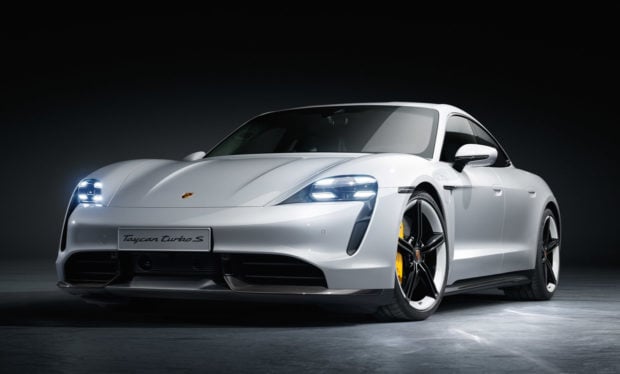 The sleek and modern sedan has two electric motors which produce up to 670 hp in the Taycan Turbo, and 750 hp in the Taycan Turbo S. Keep in mind those power levels are achieved only with launch control and a feature called "Overboost" engaged. Porsche says the Turbo model can do a run from 0-to-60 mph in 3.0 seconds, while the Turbo S can do the same feat in just 2.6. Top speed is 161 mph.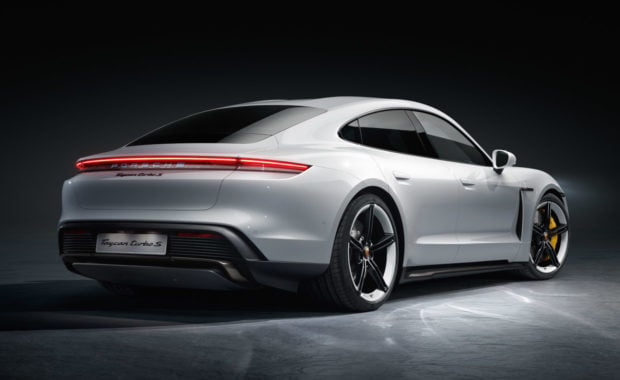 Porsche hasn't revealed official EPA range stats for the Taycan, but they recently conducted a road trip from Niagara falls to New York City, and they only had to recharge once along the 408 mile journey – about 250 miles in, and with 39 miles of range left. So in similar driving conditions, we can expect range to be around 280 miles or so.
The Taycan packs an adaptive suspension, torque vectoring, and various chassis and roll stabilization systems to help keep it controlled and flat while cornering. Based on my past experience with powerful EVs, the low center of gravity and even weight distribution usually helps with handling as well, so I imagine the same will apply here.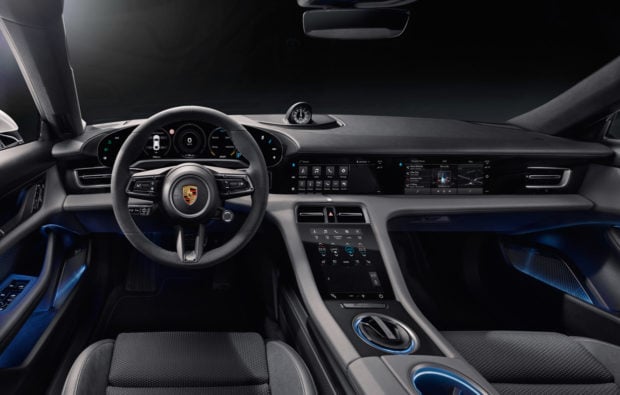 In addition to its high performance systems, the interior of the Taycan is as modern as it gets, with digital screens covering the instrument panel, center stack, and an an optional passenger-side screen. It all looks super slick, but I have some concerns about the lack of hard buttons and knobs for things like audio and climate control, given past negative experiences in other vehicles. There's also voice-based assistance, which can reduce the need to take eyes off the road to deal with so many touchscreens.
Porsche shared some great footage of the Taycan that gets us up close and personal with the car, along with some details on what makes its engineering really unique. It's well worth a few minutes of your time: