From the Vaults: The Sunbeam Tiger
sunbeam | October 6, 2019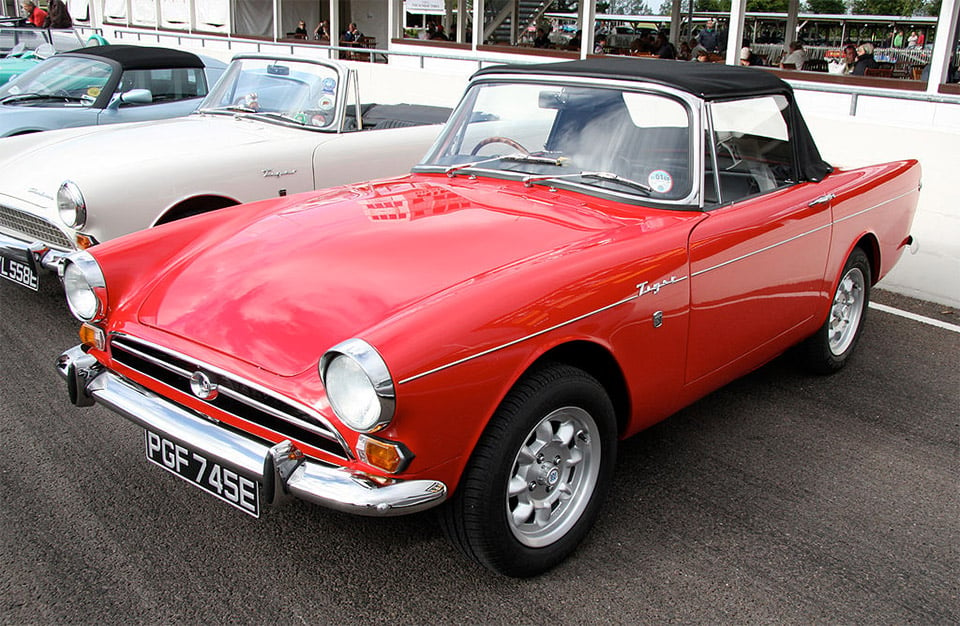 Shelby, Corvette, and even Triumph are highly recognized names in the world of classic cars. But one name that doesn't get mentioned often – at least not in the circles we run in – is the Sunbeam Tiger. Despite its size, this little roadster was powered by a large V8 engine, and even competed at Le Mans.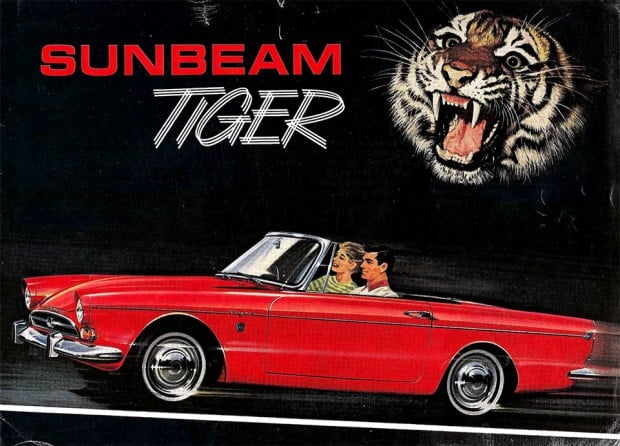 Built from 1964 to 1967, the Sunbeam Tiger was based on the Rootes Group's Sunbeam Alpine Roadster, but tricked out by famed car designer and racer Carroll Shelby with a Ford V8. If the car looks familiar to you, but you can't quite place where you've seen it, here's a hint: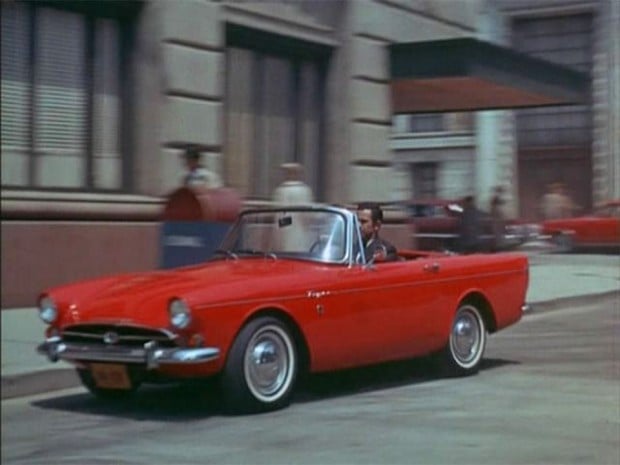 Yes, the Sunbeam Tiger was the car that Maxwell Smart drove in Get Smart. It's no Aston Martin DB-5, but it served its purpose as a car for the bumbling TV detective.
The first version of the Tiger was equipped with a 4.3-liter engine, then later it was upgraded to a 4.7.  The earlier builds offered up 164bhp and a top speed of 120 mph and a 0-to-60 time of 8.6 seconds. The car was a bit on the heavy side for its size, weighing in at nearly 2600 pounds, due to its steel monocoque construction. That meant it couldn't really keep up with Shelbys and Vettes of its time, but it was still a fun little roadster.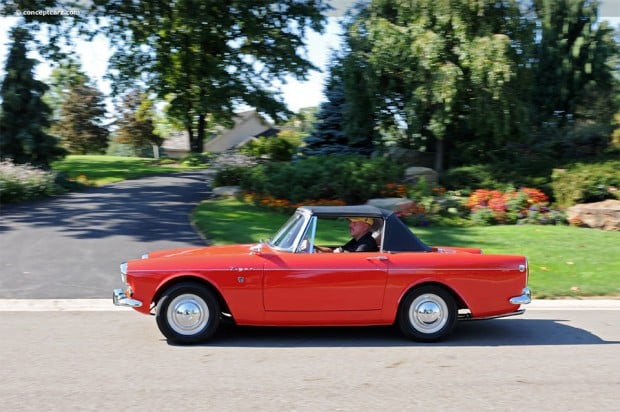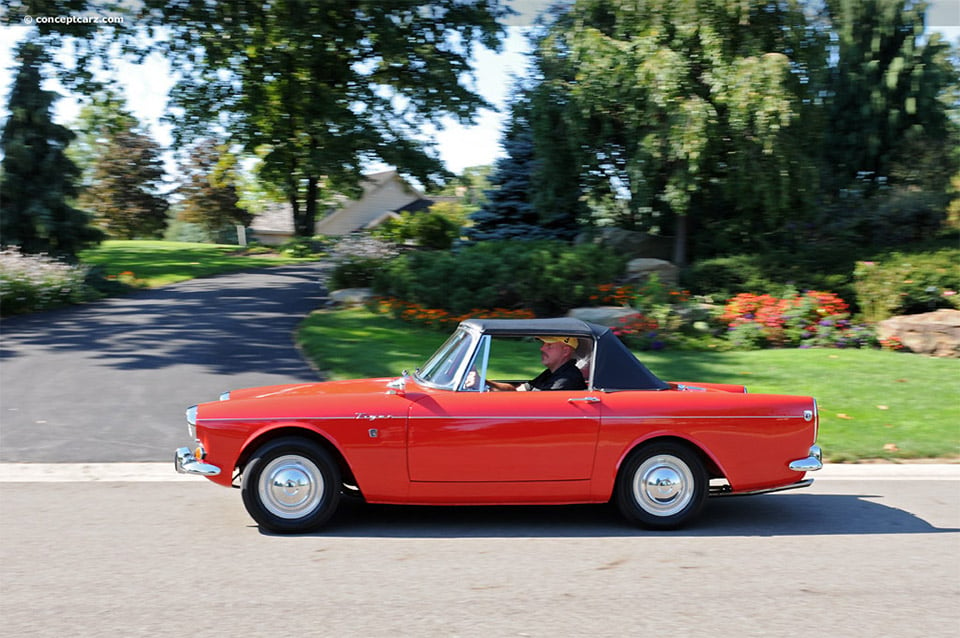 Several special Tigers were even built for the 1964 24 Hours of Le Mans, but sadly the two entered into competition failed to complete the race due to engine overheating. Later, the Tiger would redeem itself, going on to win the 1964 Geneva Rally and the 1965 Alpine Rally.
If you're interested in picking up a Sunbeam Tiger, they can readily be found with asking prices between $40,000 and $75,000(USD).
(Image credits: Brian Snelson, ConceptCarz)