This Watch Tells Time in PSI
air | tires | watches | October 13, 2019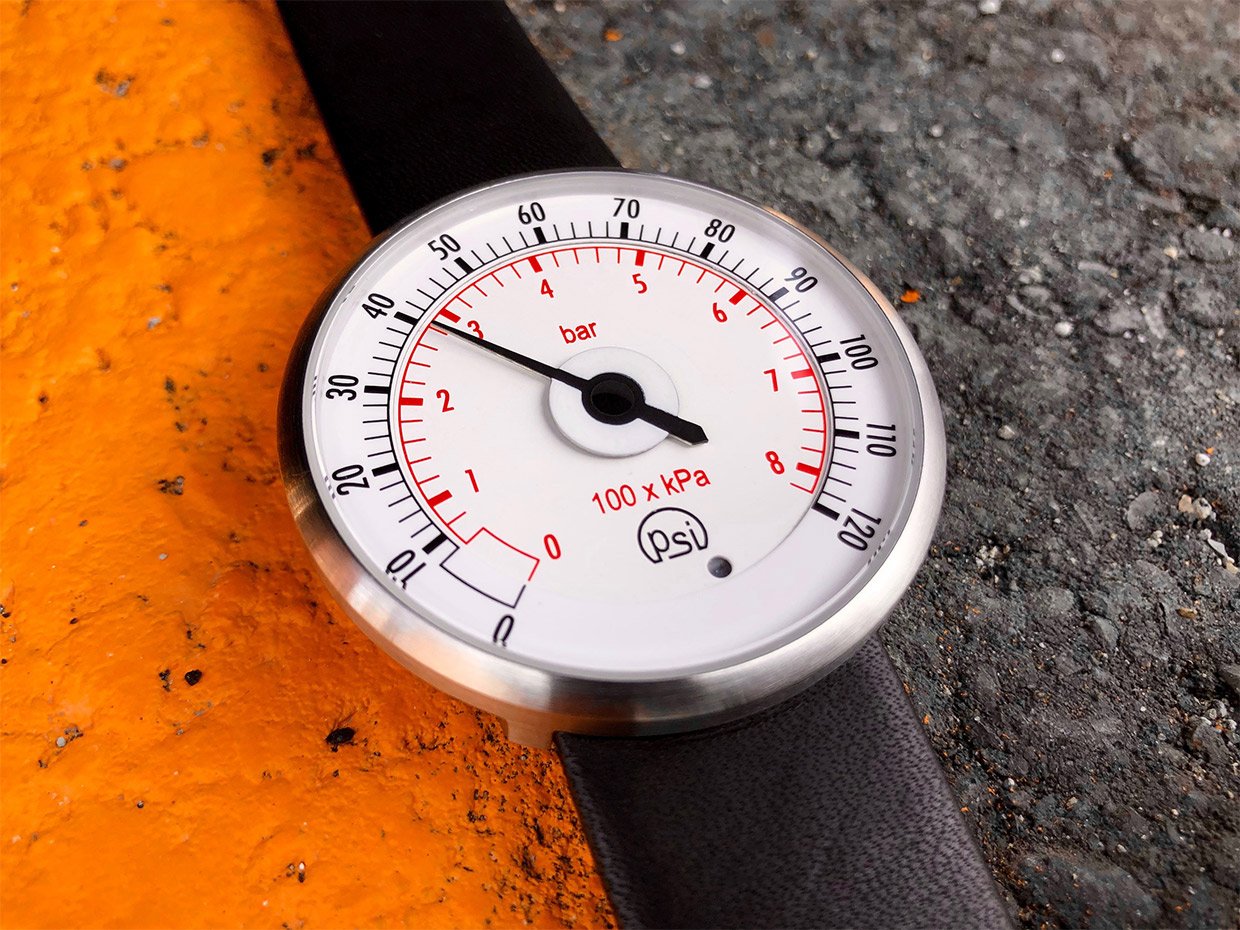 Until airless tires become a regular occurrence, most of us are stuck having to keep our tires filled with good old compressed air (or nitrogen). If we want our vehicles to be safe, perform well, and to maximize fuel economy, they need to have the right amount of air pressure in them as well. For anyone who has ever had to put air into a tire, a PSI gauge is a familiar sight.
If you can't get enough of that good old PSI gauge in your life, then check out this watch from the guys at TokyoFlash.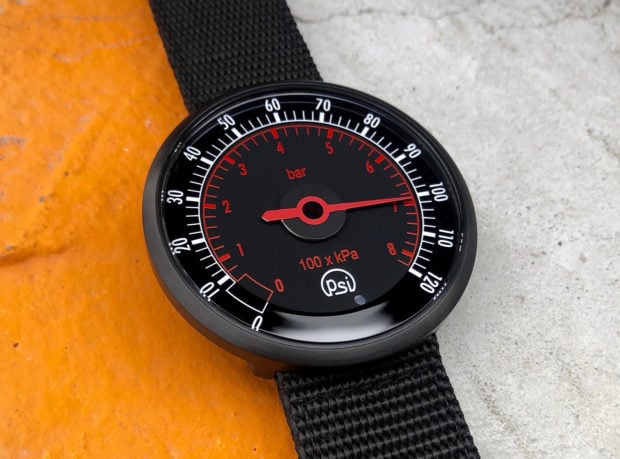 Rather than telling time in the traditional fashion, its single hand is used to display hours and minutes separately. Push its button and the hand first jumps to the hours – with the PSI number being the hour – 20 PSI – 2 o'clock, 30 PSI = 3 o' clock, and so on.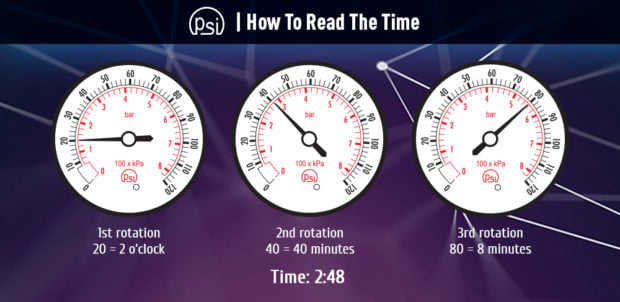 Then the hand rotates to a number indicating 10 minute increments, and then finally a third rotation indicates single minutes. It's a pretty convoluted way to display the time, but still a cool novelty for gearheads.
This limited-edition watch is available with either a black or white dial, a silver or black case, and either a leather or nylon strap. It's $189 over at TokyoFlash.