Gingerbread Jeep Looks Good Enough to Eat
candy | christmas | food | holiday | jeep | jeep wrangler | December 13, 2019
---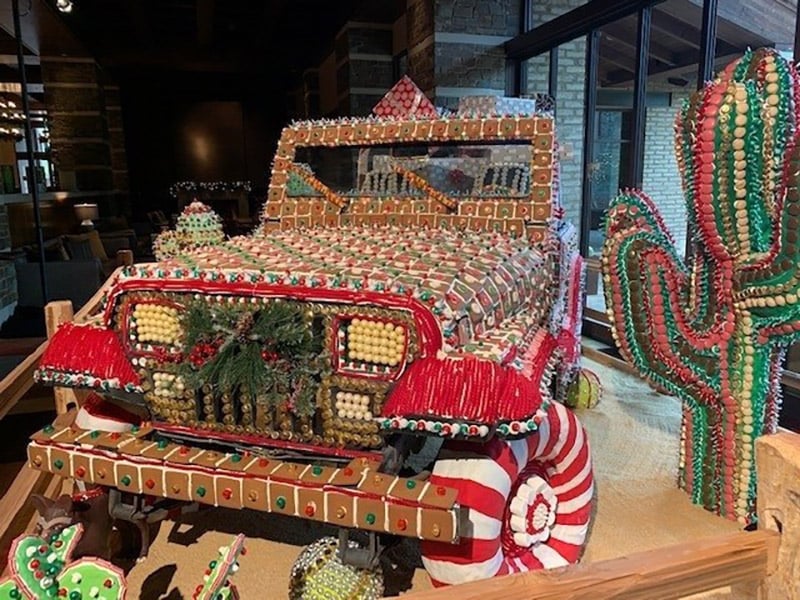 Over the years, I've seen countless custom Jeep Wranglers, but I can say with certainty that this is the first one I've come across that was made with gingerbread and frosting.
The talented pastry team at Arizona's Ritz-Carlton Dove Mountain resort spent over 250 hours putting together this amazing confectionary off-roader using over 500 pounds of candy and 1000 individual gingerbread tiles. They actually built the display by sticking the gingerbread and frosting onto an actual Jeep Wrangler. Surrounding the partially-edible 4×4 is a landscape comprising chocolate javelinas, and a candy-covered tortoise and coyote, all hanging out in a sandy sea made of crumbled graham crackers.
There's a full walkaround of the display in the video below. It looks to me like the spare tire has been covered with licorice, while the ones mounted on the wheels are clearly candy canes. I wonder if that's ju
The delicious holiday display is titled "Off-Roading in the Enchanted Sonoran Desert." and will be on display at the luxurious resort through December 30, 2019. I can only imagine that'll be a challenge to wash off the Jeep that's buried beneath all of that frosting and candy.