2021 Ford Mustang Mach 1 Price Announced
2021 | ford mustang | ford mustang mach 1 | prices | October 15, 2020
---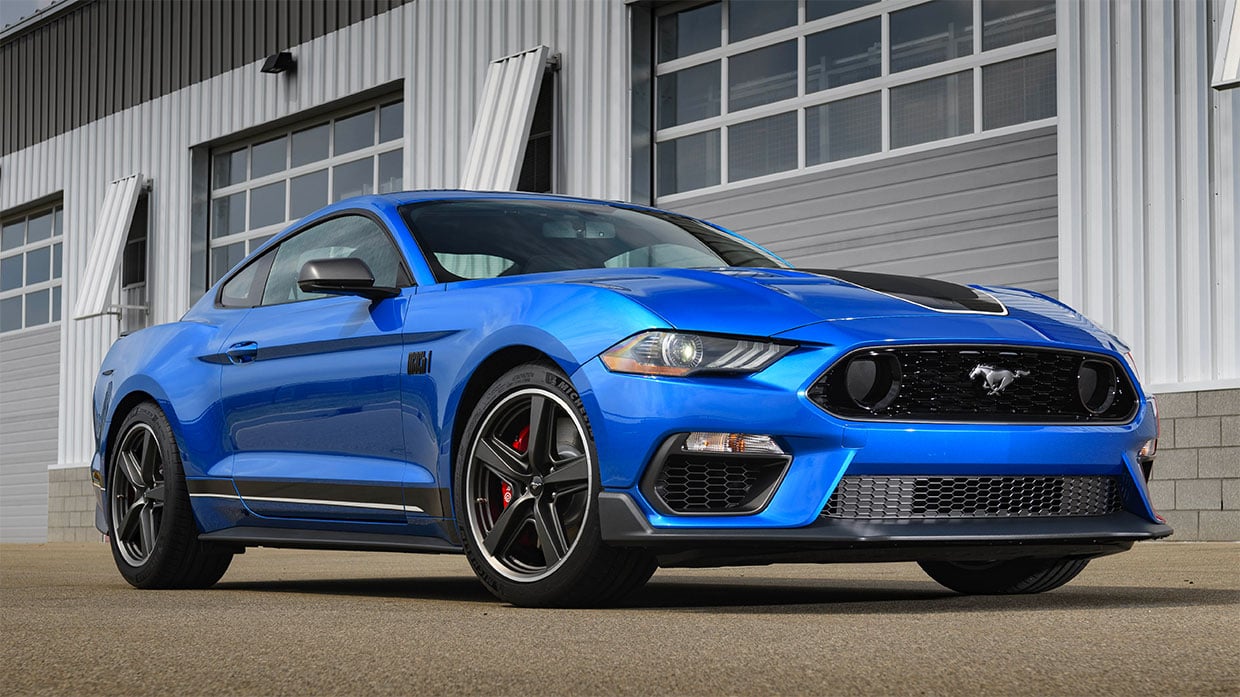 On October 14, 1947, Chuck Yeager broke the speed of sound for the first time, reaching Mach 1 (that's 767.27 mph) in an experimental aircraft. Ford chose the same day to drop some highly anticipated pricing details about the 2021 Ford Mustang Mach 1. The vehicle starts at $52,915, including the $1,195 destination charge.
That makes it more expensive than the outgoing Bullitt, but significantly cheaper than the also discontinued Shelby GT350. Ford is keeping mum on prices for one key package. It said nothing about how much the Handling Package will cost. The Handling Package is only available on models fitted with the Tremec six-speed manual transmission, which is carried over from the GT350. The Handling Package adds wider wheels, a high-downforce front splitter, a special spoiler with gurney flap, front-wheel lip moldings, and rear tire spats from the GT500. The car is also available with a 10-speed automatic transmission for those who prefer the fastest shifting to rowing their own gears. I wouldn't be surprised to find out the package is quite expensive but we'll have to wait until later to figure that out.
Ford also announced that those interested in the Mach 1 can now order one at their local Ford dealership. We'll have to wait and see if any dealer markups are added to drive those base prices up.