Dodge Kicks Off Durango SRT Hellcat Production
dodge | dodge durango | dodge durango srt hellcat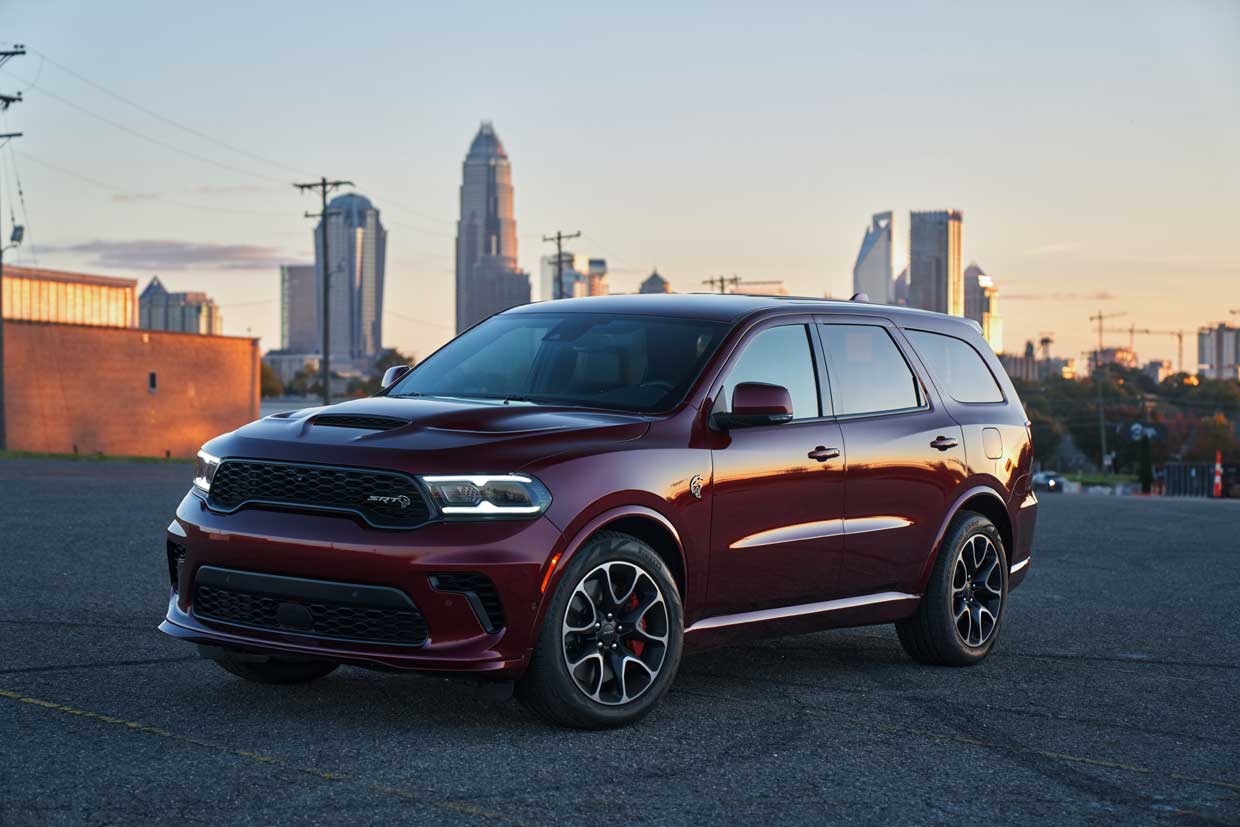 Anyone lucky enough to have ordered one of the roughly 2000 2021 Durango SRT Hellcat SUVs will be thrilled to hear that the Auburn Hills automaker has officially confirmed production started this week. The hallmark of the Durango SRT Hellcat is the supercharged 6.2-liter Hellcat V8 that makes 710 horsepower and 645 lb-ft. of torque. That big supercharged engine has enough power and torque to push the full-size SUV to 60 mph from a standstill in 3.5 seconds.
Keep the pedal down, and the Durango Hellcat will run the quarter-mile in 11.5 seconds and reach a top speed of over 180 mph. Despite its performance, if it's optioned with the Tow N Go package, it's able to tow 8700 pounds.
Sadly, the Durango SRT Hellcat will only be built for the 2021 model year, and all of the $80,995+ SUVs are already sold out. Emissions regulations for the SUV chassis won't allow the Hellcat V8 to be used after 2021. Dodge says that deliveries will begin at dealerships this spring.