Retro BFP F-150 Goes Back to the '80s
1980s | custom | f-150 | ford | trucks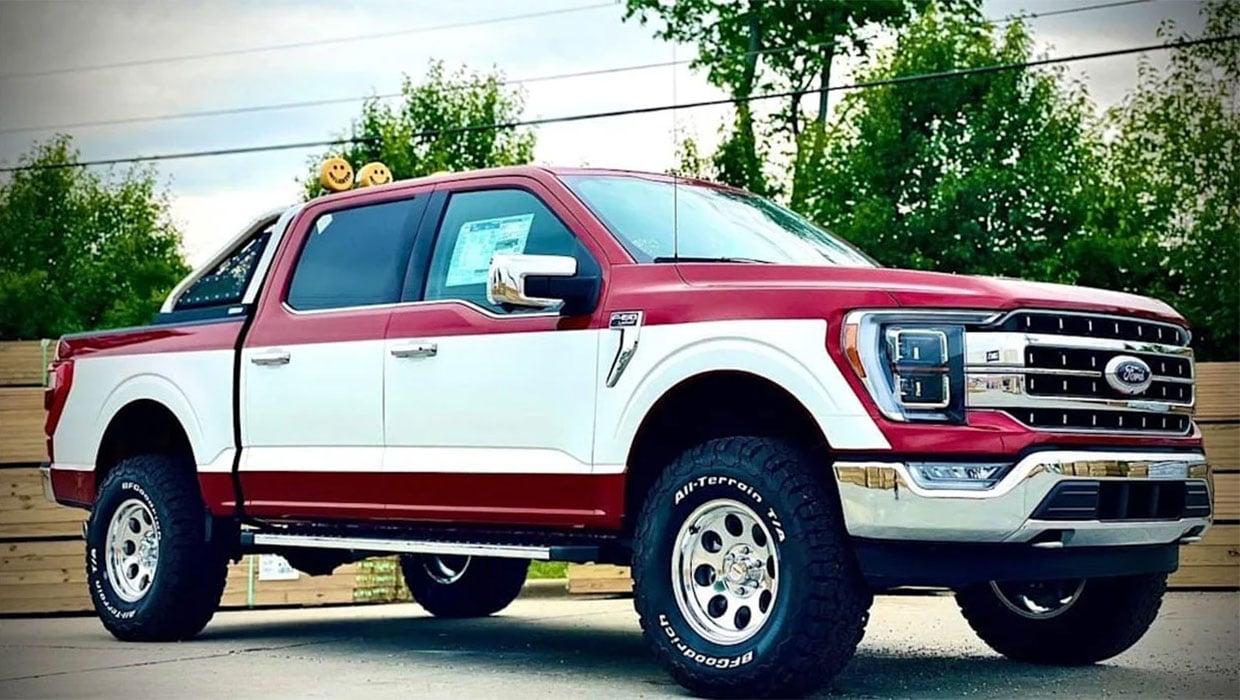 No matter where you looked in the 1980s, there were F-150 pickups with two-tone paint jobs running all over the place. Two different people in my family owned Ford trucks of the vintage, and one of them was red and white two-tone, with the other being a strange red and maroon combo. It seems like every other F-150 you saw on the streets was of the red and white variety. Today, Ford trucks are single colors and don't have the character of those classic pickups. Now, Cincinnati, Ohio dealership Beechmont Ford is creating a custom package called the BFP Retro F-150 that brings back a bit of that '80s style to Ford's modern trucks.
The customized truck starts with a monotone 2021 or 2022 F-150 in any trim level, but the XLT or Lariat with the Chrome package is recommended. The chrome bumpers and other touches cement the retro looks of the package. The most prominent feature is a pearl white vinyl wrap that runs across the truck's center giving at the iconic two-tone style.
For those who want something more long-lasting than vinyl, Beechmont can paint the vehicle in the two-tone design. Other touches include a chrome bed rack, KC Daylighter lights, 17-inch chrome wheels, and 35-inch BFGoodrich all-terrain tires. The truck also gets a 3.5-inch suspension lift and a Roush Performance cat-back exhaust system. Beechmont hasn't listed pricing for the BFP F-150, but there's no such thing as a cheap pickup today.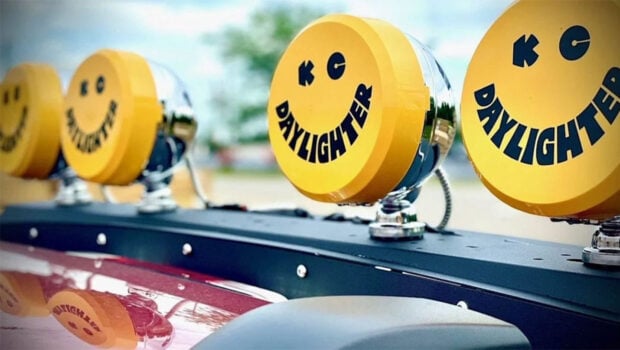 [via Autoblog]