Faraday Future FF 91 Tipped for 2022 Launch
faraday future | faraday future ff 91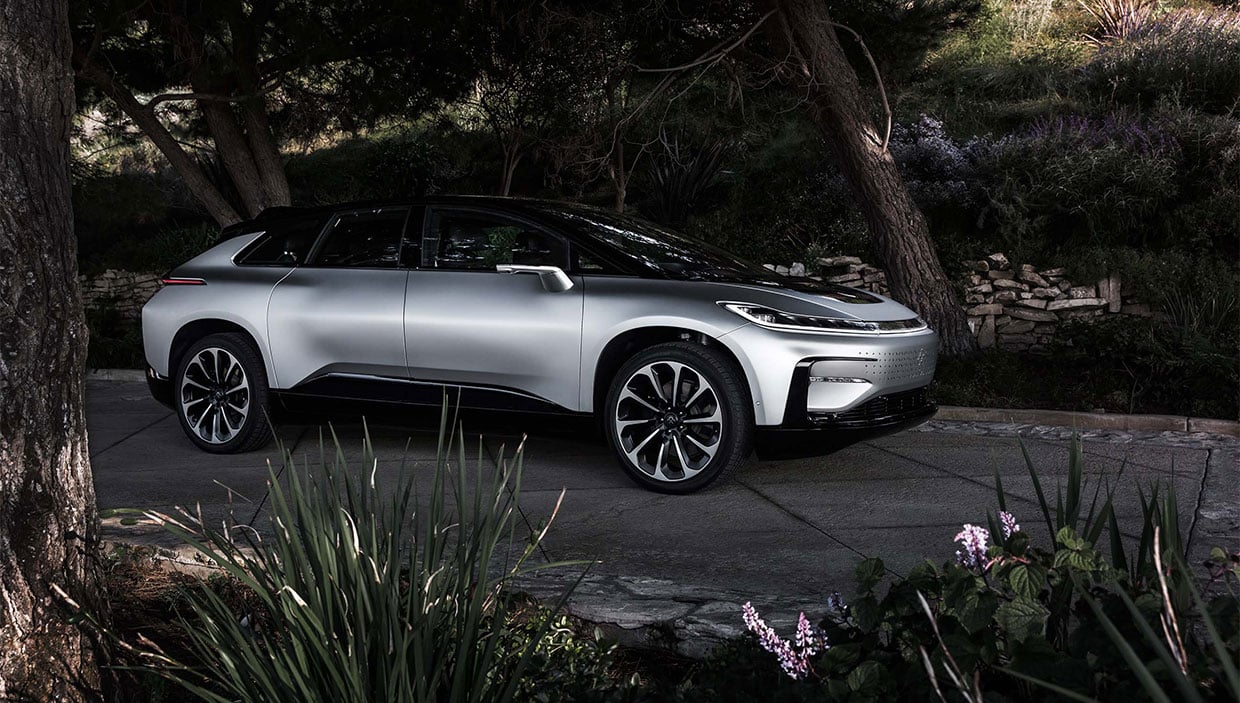 Faraday Future is an electric vehicle startup that's been teasing its FF 91 crossover EV since 2017. After years of struggles and false starts, one of the biggest mysteries has been when the vehicle would be available to purchase. The company has stated that the FF 91 electric crossover will be available for purchase sometime in 2022.
While no exact date for the launch has been offered, it is taking reservations for two versions of the FF 91. The top-of-the-line model is called the FF 91 Futurist Alliance Edition, and it can only be reserved with an invitation from the company. A deposit of $5000 is required along with that invitation, and only 300 examples will be produced.
Pricing for the Futurist Alliance Edition version is reportedly $180,000. The purchase gives users membership in the Futurist Alliance and the Spire Club allowing next-generation product upgrade privileges. The second version of the vehicle is the FF 91 Futurist model. Pricing on that version vehicle is a mystery for now, but reservations for that vehicle are open to anyone for $1500. Both of those FF 91 Futurist models pack a 1050 hp electric drivetrain, and claim a range of "well in excess of 300 miles on a single charge."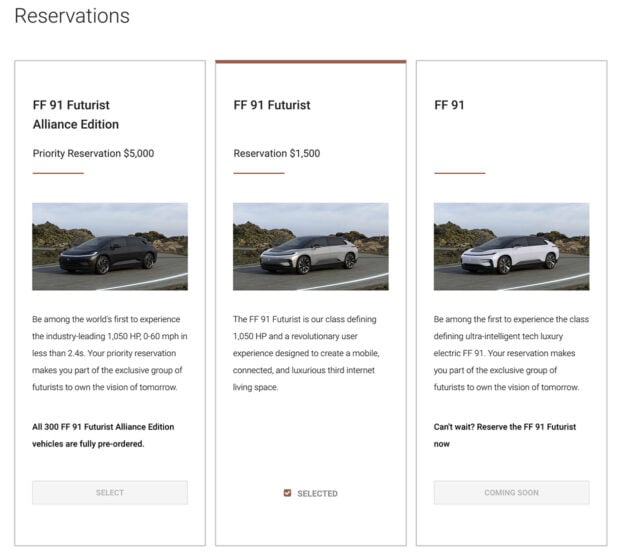 As of this writing, Faraday Future says that about 14,000 reservations have been made, and all 300 Futurist Alliance Editions have been spoken for. There's no word as to how long it will take them to deliver all of the vehicles.
[via Autoblog]