Hennessey Performance Gen 3 VelociRaptor 600 Price and Specs Revealed
ford | ford f-150 raptor | hennessey performance | Hennessey VelociRaptor 600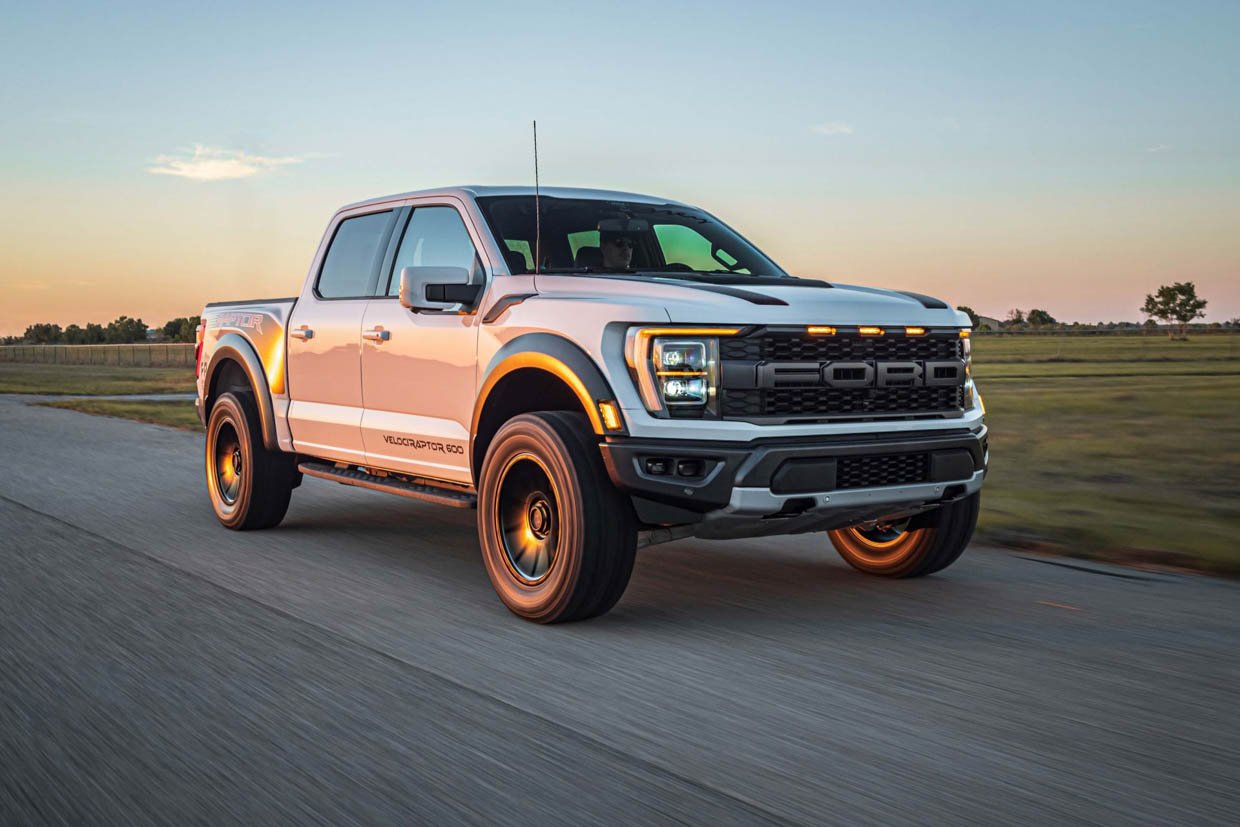 Hennessey Performance has confirmed the third generation of its VelociRaptor package for the Ford F-150 Raptor pickup. The 2021 model year vehicle is called the VelociRaptor 600, and as the name suggests, it makes 600 horsepower (and 622 lb-ft. of torque.)
With 600 horsepower on tap, the truck promises a 0-60 mph time of 4.2 seconds, with a quarter-mile going by in 12.9 seconds. The performance package includes numerous enhancements to the twin-turbo 3.5-liter V6, including an upgraded air induction system, high-capacity intercooler, and upgraded engine management system.
Pricing for the VelociRaptor 600 starts at $85,950, and options can drive the price up even higher. Available options include VelociRaptor front and rear bumpers with integrated LED lights, 20-inch Hennessey wheels, up to 37-inch off-road tires, a suspension leveling kit, 6-piston Brembo front brakes, and Hennessey and VelociRaptor badging.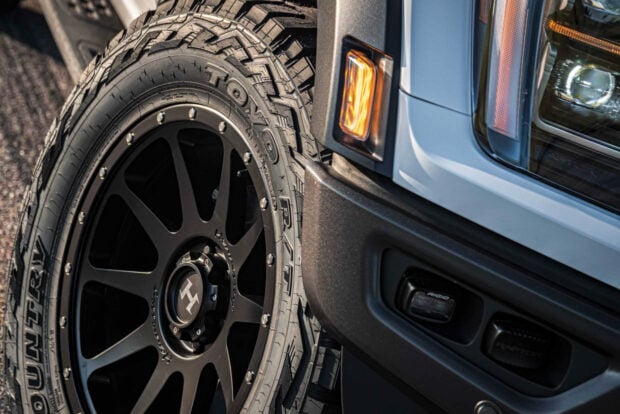 All of the upgrades are covered by a three-year 36,000-mile warranty. VelociRaptor 600 production will be limited to 250 units per year, each featuring a plaque on the dash showing its build number. Hennessey is taking orders for the VelociRaptor 600 right now, with delivery set to begin in early 2022. Orders can be made directly with Hennessey Performance or through authorized Ford dealers.