Toyota Mirai Grabs a Guinness World Record
2021 | hydrogen | toyota | toyota mirai | world records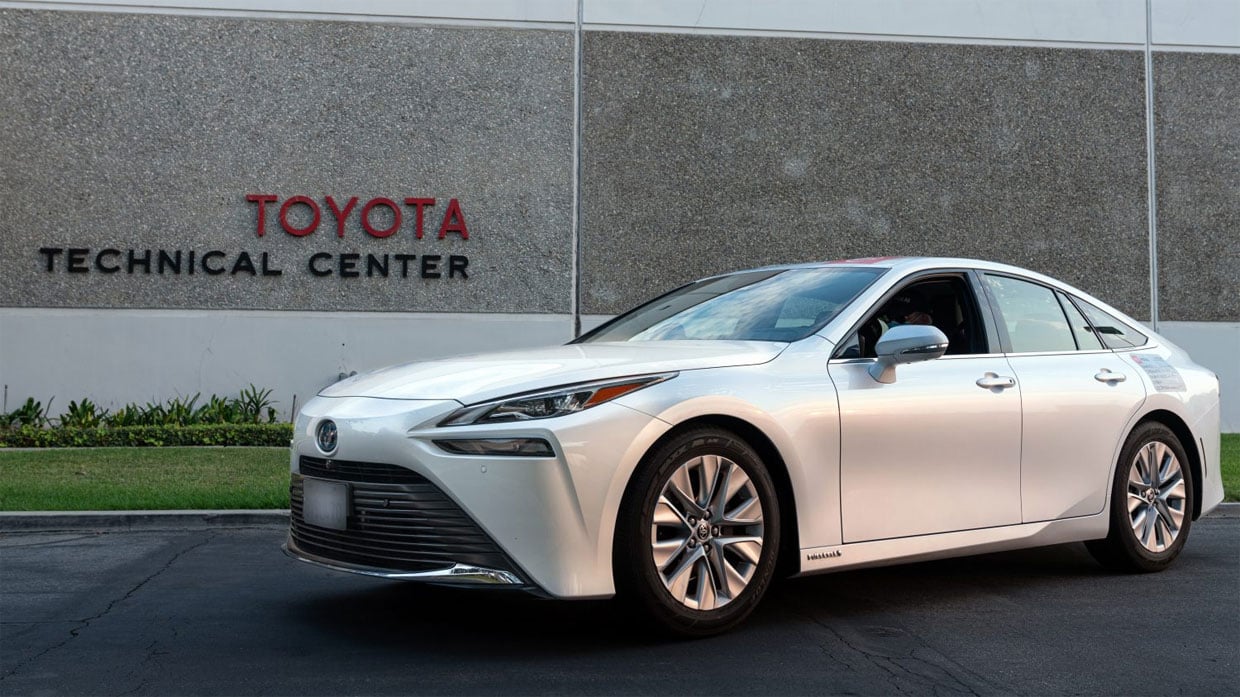 Toyota has landed itself in the Guinness World Records book for the longest distance driven by a hydrogen fuel cell vehicle without refueling. Toyota used the 2021 Mirai hydrogen fuel cell vehicle to set the record. The automaker says it took five minutes to fill the car's hydrogen tank before setting out on its highly monitored trip.
An adjudicator from Guinness World Records confirmed the tank wasn't filled up during the trip by securing the fuel tank with a seal and verifying it was still there before and after the trip. The only emission produced by the car during its record-setting trip was water.
With pro hypermiler Wayne Gerdes and co-pilot Bob Winger taking turns behind the wheel, the Mirai traveled 845 miles on a single tank of hydrogen consisting of 5.65 kilograms of hydrogen. The trip was split into two days with the car and drivers traveling around various routes in California. The vehicle achieved 152 MPGe during the journey.