Ford Expedition Timberline Price Rumored Around $69K
2022 Ford Expedition Timberline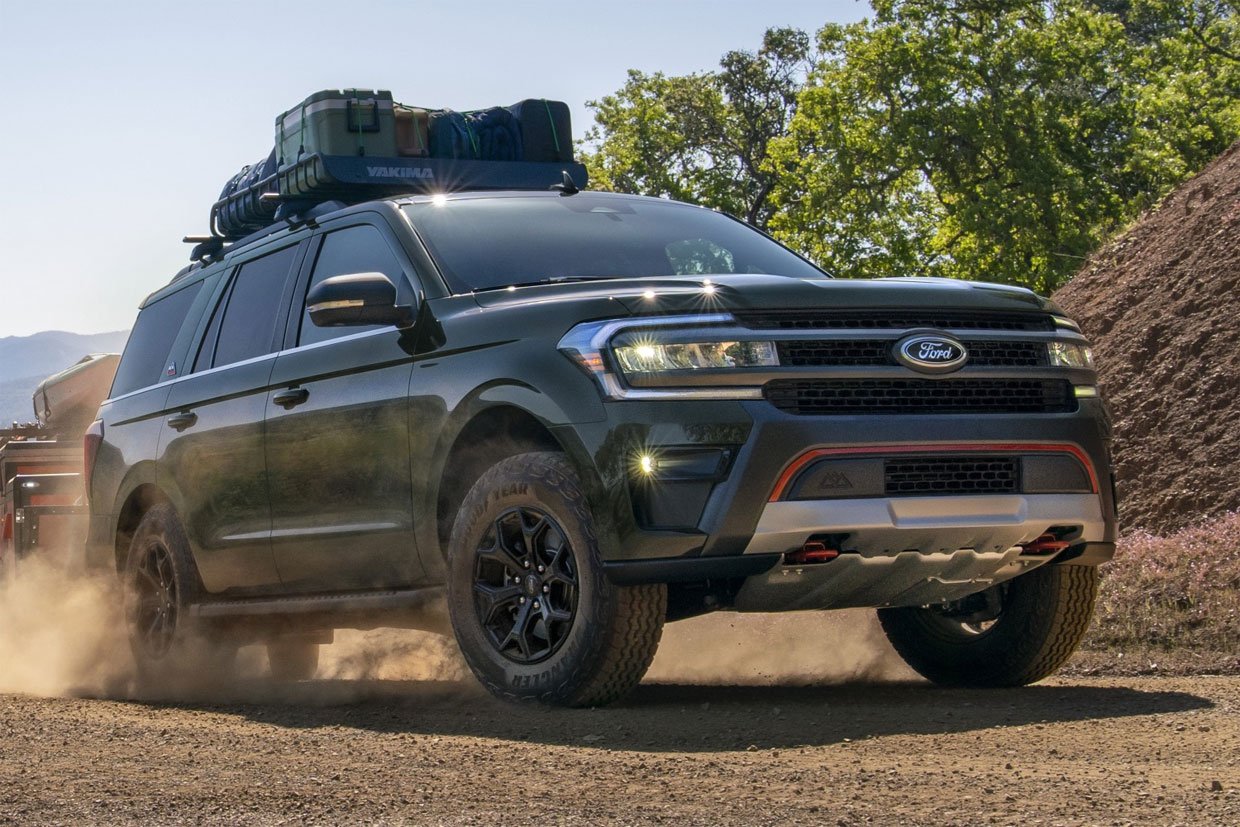 Anyone who's ever shopped for full-size SUVs knows that they tend to be some of the most expensive vehicles you can buy. Ford has a full-size SUV called the Expedition, and for 2022 it revealed the new Timberline trim. The Expedition Timberline was designed to be the most off-road capable Expedition ever made.
Anyone wanting some off-road capabilities in a vehicle large enough to hold the entire family may be giving the Timberline serious consideration. It has some unique trim and features that make it more capable off-road. Among those are 33-inch all-terrain tires, 10.6-inches of ground clearance, and various underbody skid plates and shielding. One thing Ford didn't announce when it revealed the Timberline was how much the vehicle would cost.
According to a source who claims to be familiar with pricing cited by Ford Authority, the vehicle will start at $66,690. The MSRP doesn't count the hefty $1695 destination and delivery fee. Once that fee is added in, the base price comes to $68,385. Indeed, there will be options that can increase that price even further. That makes the Timberline nearly the same price as the Expedition Limited 4×4, leaving buyers to decide if they want a luxury or off-road kit.