Concepts from Future Past: Ferrari 308GT Rainbow
1976 | bertone | ferrari | ferrari 308gt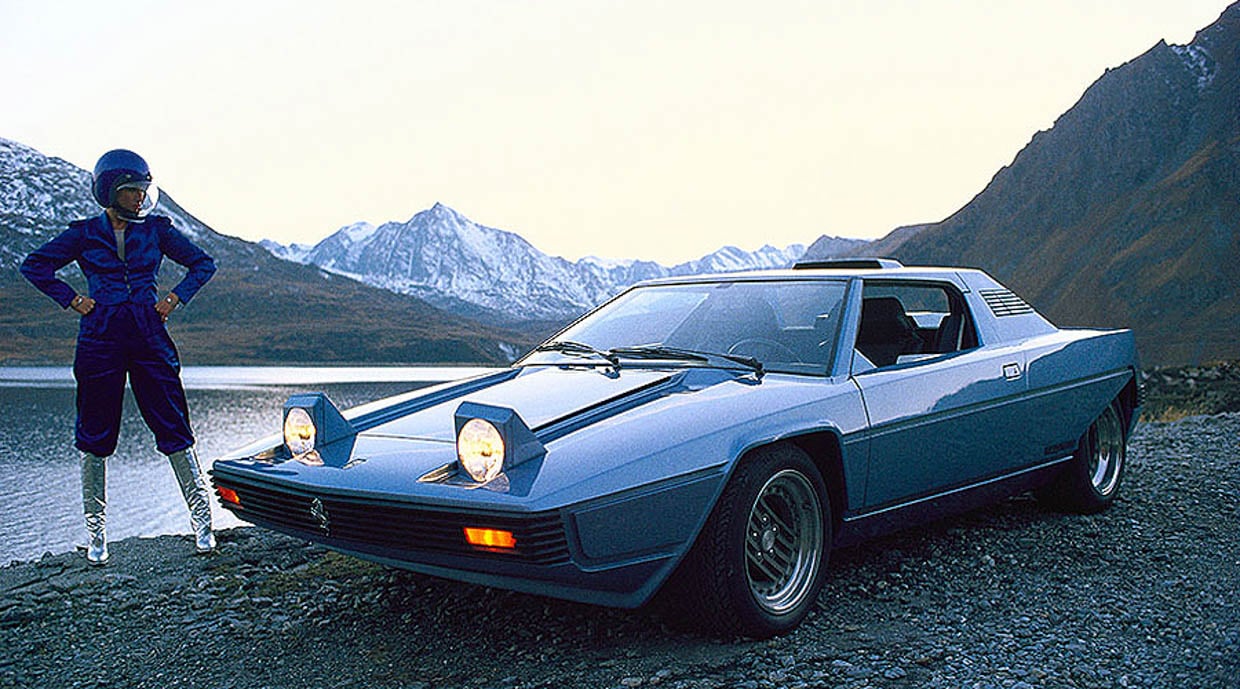 In the early 1970s, Ferrari produced the 308 Dino GT4, a fantastic little sports car designed by Marcello Gandini of Bertone. After its initial release, the Italian automaker wanted something to wow the 1976 Turin Motor Show attendees and asked Gandini to work his magic.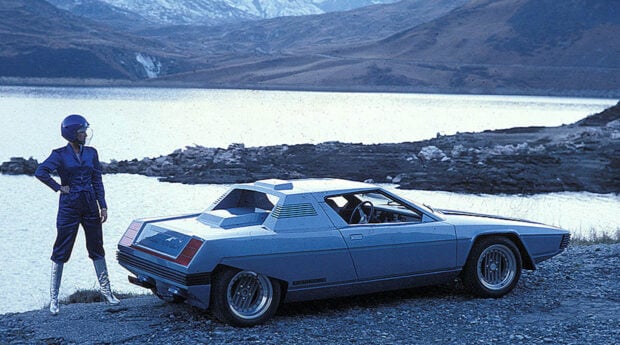 Using the underpinnings of the production 308 GT4 – but with a shortened chassis –  the wedge-shaped GT4 Rainbow featured sharp angles and a look reminiscent of a speedboat. Its rear wheels were partially covered, adding to the boat-like appearance. The flush-mounted door handles were ahead of their time and are now a popular feature on luxury vehicles. Looking closely, you can see that the wheels had a custom five-bar pattern instead of a traditional spoke design. Like many great sports cars of its era, the Rainbow had pop-up headlights, which allowed it to retain its uninterrupted hood angles except when darkness fell.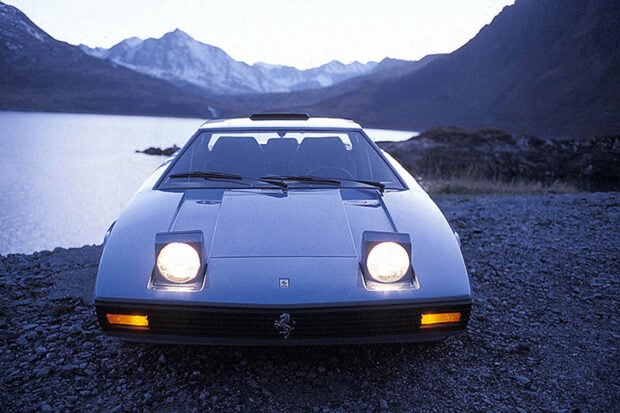 Another distinguishing feature of the Rainbow was its retractable roof, which could fold up and hide behind the rear seats. It had to be operated manually, but it had a unique design that rotated 90 degrees on the way to being stowed. Its interior was the typically spartan look of sports cars of the era, with a simple linear dashboard and black leather seats.
Behind the driver was a mid-mounted, carbureted 3.0-liter V8 engine that made 251 horsepower, connected to a five-speed manual transmission, which I imagine offered plenty of gusto and a visceral exhaust note with the top down.
Sadly, the 308GT Rainbow was the last car that Bertone would design for Ferrari before it transitioned to Pininfarina, leaving this one-off relic of cassette futurism as its final farewell to Gandini's wedge designs.
[Photos: Rainer Schlegelmilch]