Land Rover Defender 2.2 TDCI XS 90 Concept
land rover | November 1, 2013
---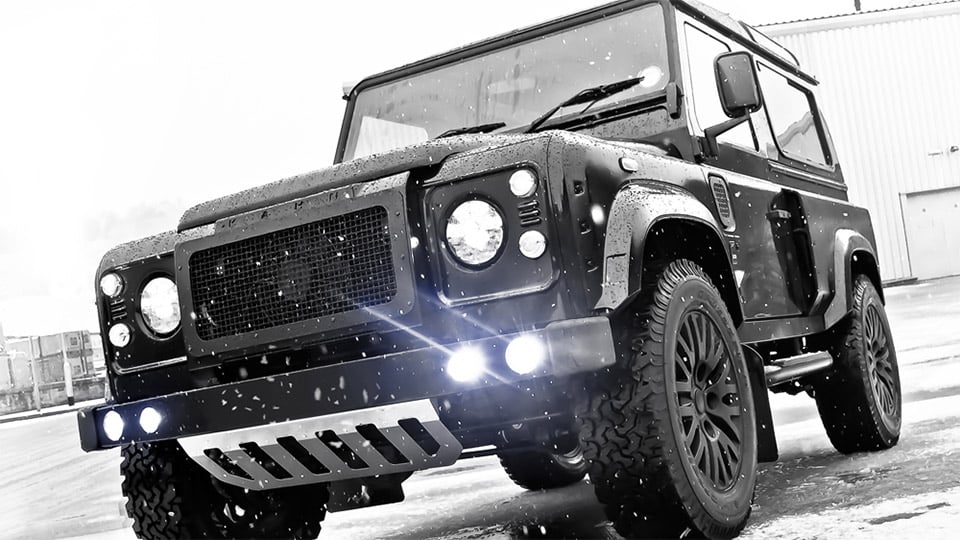 This aggressive, capable and intimidating custom Land Rover Defender is designed and built by A Kahn Design. This particular model is referred to as the "Chelsea Truck Company Wide Track" and is available for purchase on the A Kahn Design site.
This custom vehicle is built on a Land Rover Defender and has GTB sport seats, upholstered with quilted and perforated leather, a single spoke steering wheel, and the dashboard, rear door panel, roof grab handles, gearbox transmission tunnel and carpet inserts are all done in Harris Tweed. On the exterior, the Wide Track has stainless steel mesh hood vents, added fog lamps, extended front and rear fenders, crosshair military headlights, a stainless steel front green, Kahn badges, and a Kahn stainless steel exhaust.
There are many other modifications and enhancements made to the Defender base. No doubt this vehicle is highly off-road capable, but we'd hate to be there when it sideswipes a tree, even ever so lightly.