Land Rover Defender 130 Seats 8 for Off-Road Adventures
land rover | land rover defender 130
The Land Rover Defender currently comes in 2-door and 4-door versions that seat up to five in their default configurations. The Defender 90 can seat up to six with an optional first-row jump seat, while the Defender 110 can seat seven if you add the third-row bench seat. Land Rover has announced a new 8-seat model, the Defender 130, which will soon be revealed.
Other than a description of a 2-3-2 seating arrangement, we have no details about how Land Rover will achieve the extra space inside the 130's cabin. But with the current Defenders being built on a variant of the UK automaker's versatile Premium Lightweight Architecture, it might have an extended wheelbase. However, when I tried matching up the teaser photo here with a similar image of the Defender 110, it's really hard to tell if the new SUV increased in length. If it has, it's only by a few inches at most.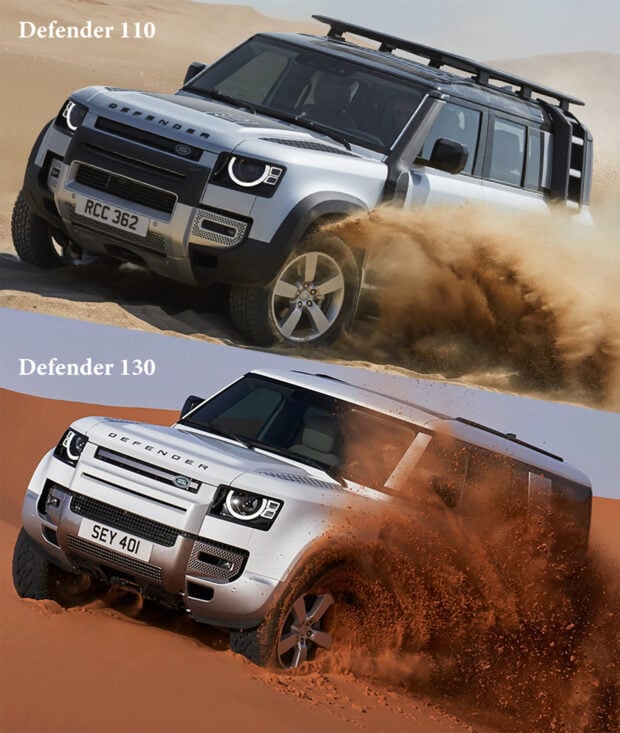 With a reveal and order date of May 31, 2022, we won't have to wait long to find out more details about Defender 130. If you're interested in learning more, you can sign up for updates on the Land Rover website.