2014 BMW M5 Vorsteiner Package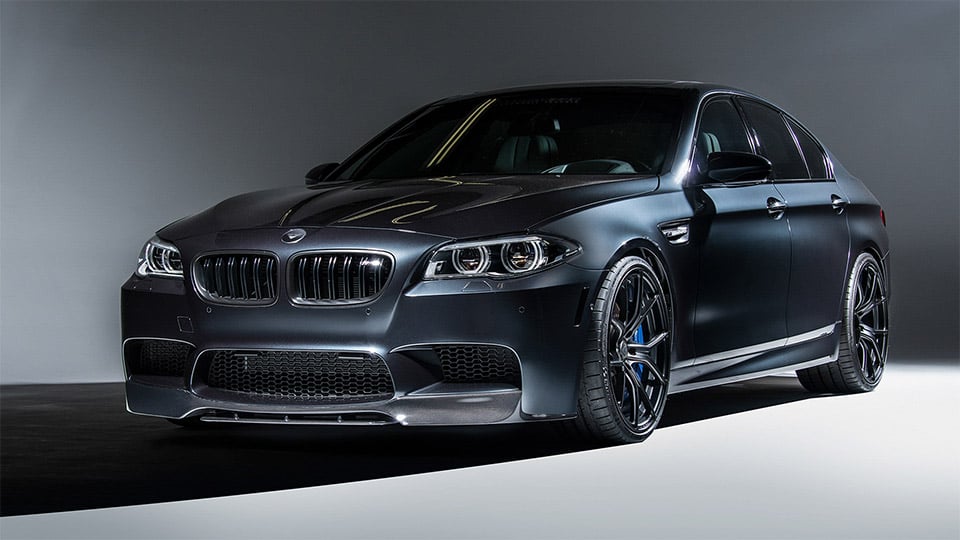 The 2014 BMW M5 is a beautiful performance coupe right off the assembly line. But the folks at Vorsteiner, a a California-based luxury vehicle tuner, always seem ready to try to boost things a little bit more anyway.
The F10 aero upgrade kit for the 2014 BMW M5 kicks the car's looks up to eleven. With a carbon-fiber front spoiler and rear diffuser, Vorsteiner's wheel packages (choose from 19″ – 22″ wheels of widths from 8.5″ up to 13″) and a cat-back exhaust, your new M5 will look even better.