Volvo Focuses on Safety with Vehicle Architecture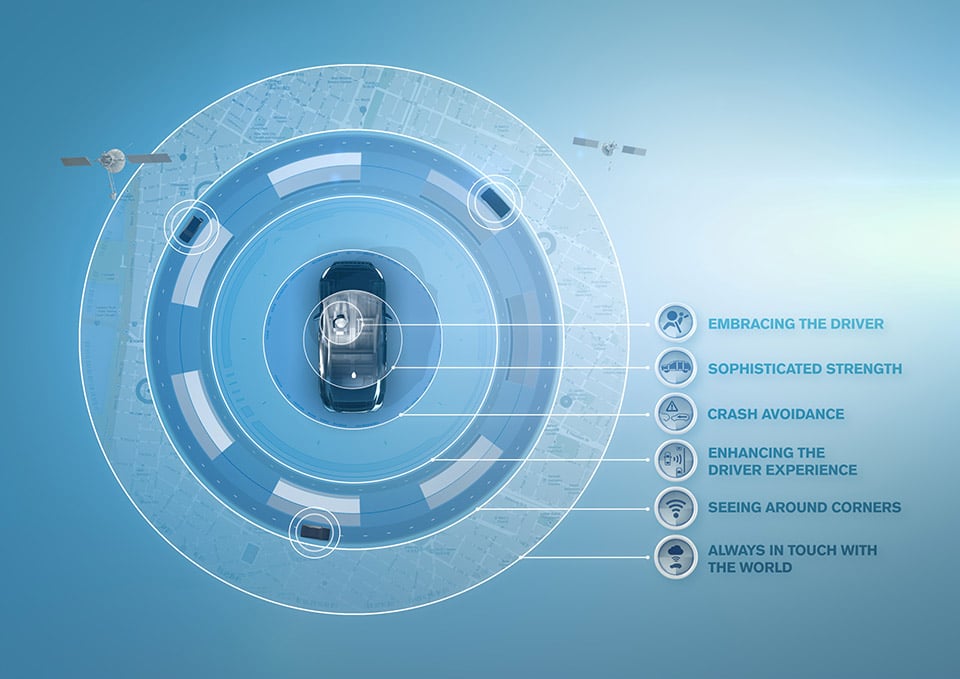 Volvo is a car company that has been obsessed with safety for quite a long time and has an excellent reputation for delivering on their goal of making some of the safest production vehicles available. Volvo has announced a new vehicle architecture that is designed to reinforce its leadership in vehicle safety. Volvo's new Scalable Product Architecture (SPA) enables significant improvements both in protection in worst-case scenario accidents as well as providing innovative features to help the driver avoid accidents in the first place.
From a systems standpoint, the architecture improves the car's intelligence, implementing new technologies, such as those related to sensors and cameras. Those advanced systems will help improve crash avoidance abilities, keep the driver in touch with the world, help the driver see potential hazards – even around corners – and enhance the overall driver experience. One focus will be to help prevent the driver from accidentally driving off the road through autonomous steering intervention. As Jan Ivarsson, Senior Manager, Safety Strategy and Requirements at Volvo Cars states, "Unintentional road departure is the collision type that results in most deaths and serious injuries in modern traffic." The systems will also detect and automatically brake for large animals and pedestrians when driving after dark.
From a vehicle structure standpoint, the SPA safety cage, with its mix of different steel grades, has been made stronger and smarter. The superior strength is achieved by more extensive use of boron steel. The original XC90's safety cage was made up of 7% hot-formed boron steel whereas the upcoming all-new XC90 will have about 40% of its safety cage with that ultra strong steel.
As Volvo continues to move forward with its SPA architecture, we will look for these improvements both on the systems and structural sides over the coming years. Volvo has set an impressive goal of no one killed or seriously injured in a new Volvo by 2020 and we hope that can achieve it.