Volkswagen Beetle Dune Concept Unveiled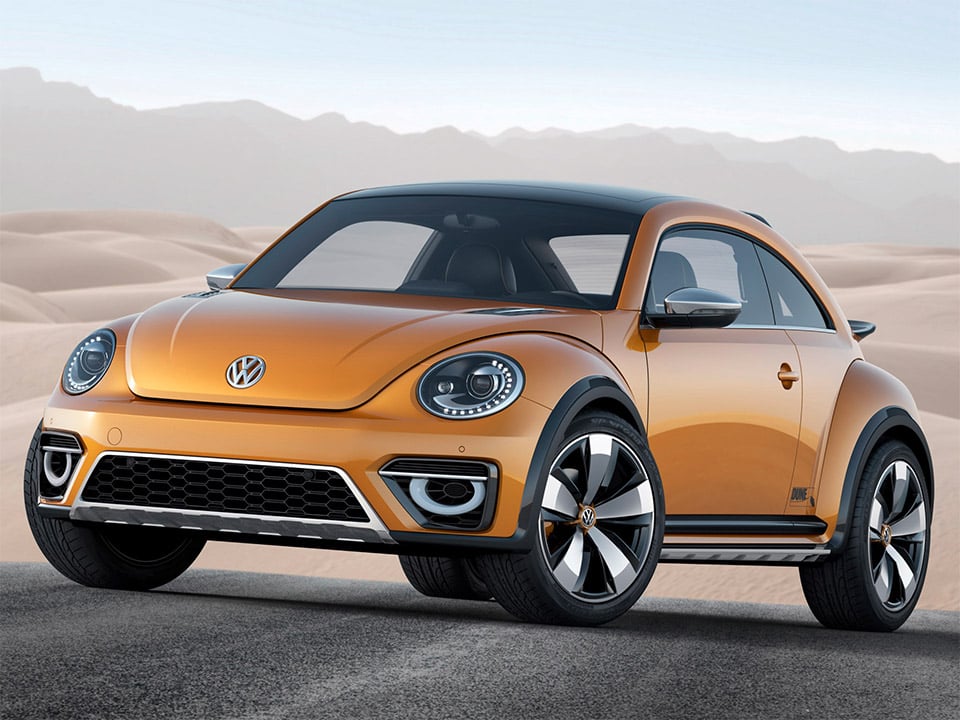 We caught a peek at the Beetle Dune Concept very recently and Volkswagen has just unveiled the official images ahead of the 2014 NAIAS in Detroit. From what we've seen so far, this version of the iconic Beetle looks very interesting.
With the Dune Beetle Concept, VW has raised the body by two inches and the car is shown with a couple pairs of skis mounted to the roof. The Dune Concept has the power train of a production R-line Beetle, with a 210hp turbocharged TSI engine and six-speed dual-clutch automatic transmission. The Dune also follows the R-line with a front-wheel drive system, which is surprising considering its "off road" styling. With five-spoke wheels, LED lighting, an aggressive rear spoiler, and a two-tone interior with contrasting piping, we're anxious to see the Dune Concept in person.