Mercedes-Benz Concept S-Class Coupe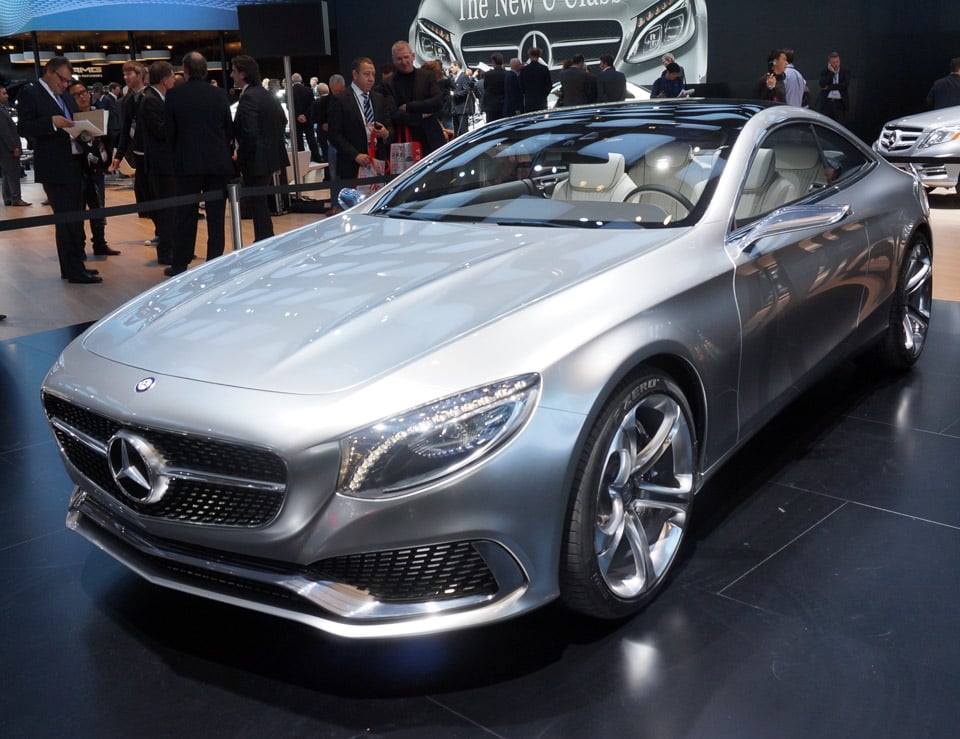 The new S-Class is already a beautiful, elegant and powerful car, but for those of us who prefer something a bit less hefty, this two-door S-Class Coupe concept looks even better.
We had a chance to check out the S-Class Coupe Concept up close and personal at the 2014 NAIAS in Detroit, and it's quite a stunner. Given its size and shape, we're actually surprised it's called an S-Class. We just love its body sculpting and sweeping curves, and that hood that seems to go on for days.
And under that hood, you'll find a 4.6-liter V8 that pushes out 449 horsepower and 516 lb-ft. of torque. The only thing better will be what happens if and when AMG gets their hands on it, perhaps stuffing a V12 in there.
Interior luxuries include sexy white calfskin upholstery, hand-woven silk headliner and carpeting (that sounds like it'll get dirty fast), and aluminum door panels.
While Mercedes-Benz has no immediate plans to produce the S-Class Coupe, the vehicle we saw at in Detroit looked surprisingly close to a production model. Here's hoping that they decide to go through with making it a reality.