Volkswagen Taigun Crossover Concept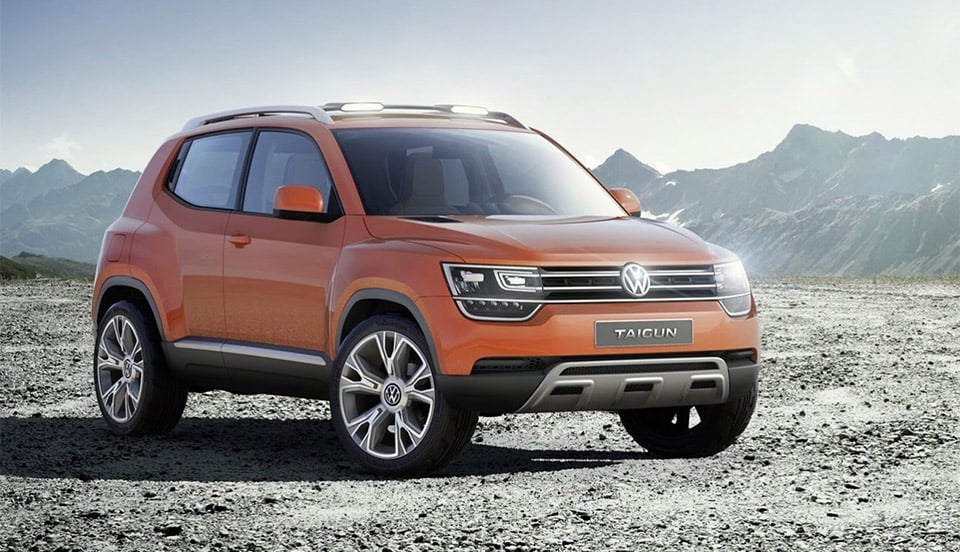 With a similar footprint to the BMW i3, this diminutive crossover is designed for everyday driving and fuel efficiency. While it's only designed to produce 109 horsepower from its 3-cylinder TSI engine, it's still able to go from 0-to-62mph in about 9.2 seconds. Sure, that's not exactly seat of your pants stuff, but given its 50MPG estimated fuel efficiency, and 600+ mile driving range, it's not a bad trade-off.
The 2200 pound Taigun is designed to seat up to five, though its rear seat is probably better suited to kids or small adults. Good thing you can fold it down too, which will turn its tiny 9.9 cubic foot trunk into a much more useful 35.1 cubic foot space. This is also aided by VW moving the spare tire to the back door. Speaking of rear doors, we also like the ability to open the window independently of the bottom of the door, which makes it good for hauling longer items if needed.
While an official date is as yet unconfirmed, the Taigun is likely to go into production sometime in 2016, though it's not known if it'll ever make its way to the U.S.