StudioTorino Moncenisio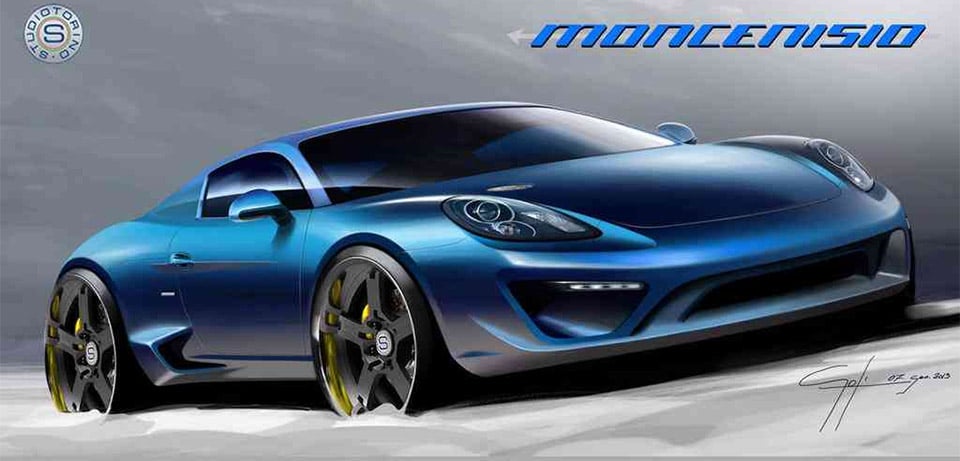 Using a 2014 Porsche Cayman S as its basis, Italy's StudioTorino is working on a new vehicle that looks pretty impressive. While the company hasn't announced specs yet, the exterior design of the Moncenisio is quite stunning.
The Cayman S will be getting a dramatic overhaul to its bodywork, adding fat 19-inch wheels, numerous aerodynamic enhancements, and lightweight carbon fiber components. Chances are there will be other under-the-hood performance upgrades as well. Only 19 of the cars will be made, and are expected to sell for about $180,000(USD).
The car will make its official debut at the National Automobile Museum of Turin on March 21, 2014.