That Time Porsche Made a Cayenne Convertible Concept
2002 | convertibles | porsche | porsche cayenne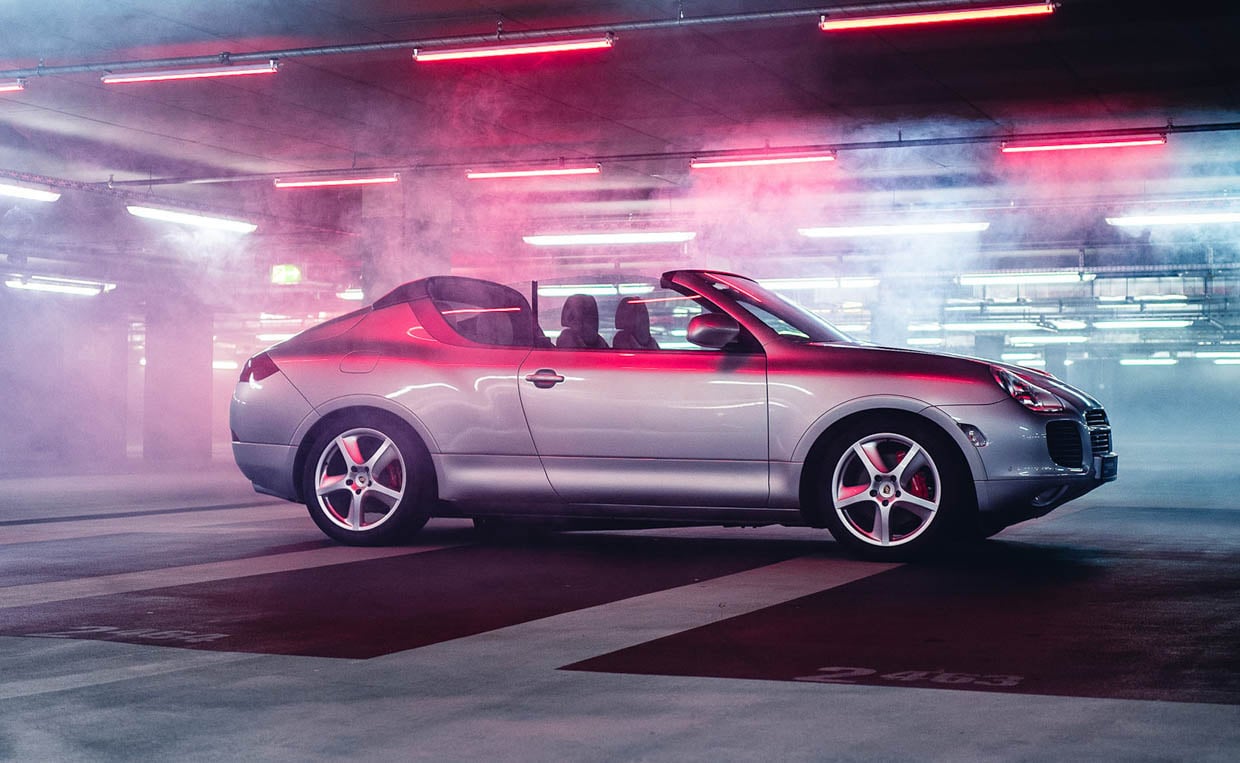 Car companies' attempts to turn crossovers into ragtops have resulted in such unholy creations as the Nissan Murano Crosscabriolet and the slightly more successful but still odd Land Rover Evoque Convertible. Well, it turns out that Porsche also tried their hand at making a convertible crossover. In 2002, they created this convertible concept based on the then-new Cayenne.
The Cayenne convertible was one of three variants proposed by Porsche's design team and the only one that was actually built into a full-size prototype. To celebrate 20 years of Cayenne, Porsche dusted off this unusual vehicle that's been in storage for decades at the Porsche Museum.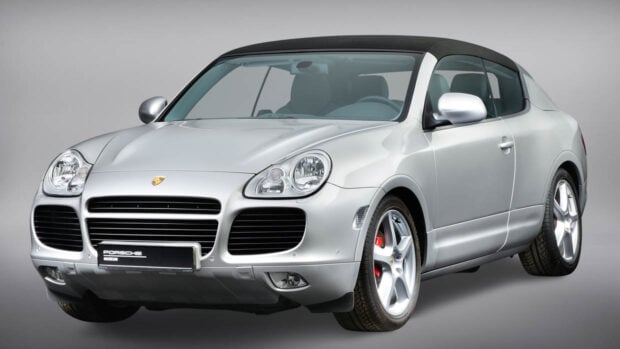 Measuring at about 189 inches long, the convertible Cayenne was barely longer than the production version but saw its roof chopped off and had only two doors. These elongated doors helped improve access to the back seat, but passengers still would have to crawl behind the front seats to squeeze their way back there. When viewed from the side, its sloped roof and fastback shape are definitely sportier than a stock Cayenne, but the proportions seem a little clunky to me.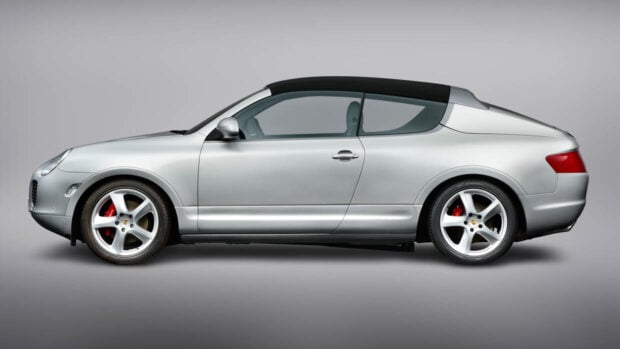 This prototype was built specifically to assess the vehicle's design, layout, and packaging and didn't have the chassis stiffening or safety upgrades necessary to make it a roadgoing Cayenne. Since the designers were debating about the two possible rear-end designs, you can see both of these visible on the back of the vehicle, split right down the middle. Oddly, they both look more like Audi designs than Porsche designs when viewed from this angle.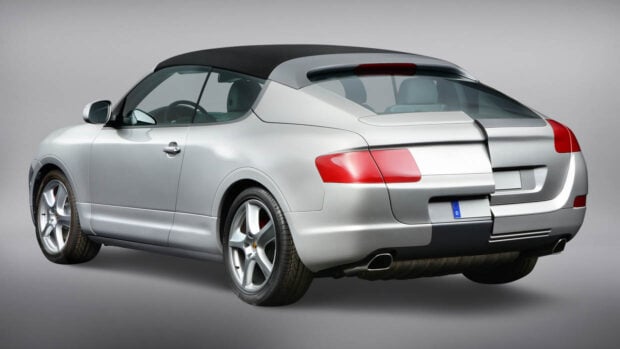 For the car's retractable soft-top, Porsche engineers envisioned a mechanism that worked somewhat like the one that ended up on the 911 Targa. The luggage compartment would open up and forward, allowing the roof to fold up and stow inside and out of sight. However, the prototype didn't have such a mechanism and required that the top be manually stowed inside the trunk.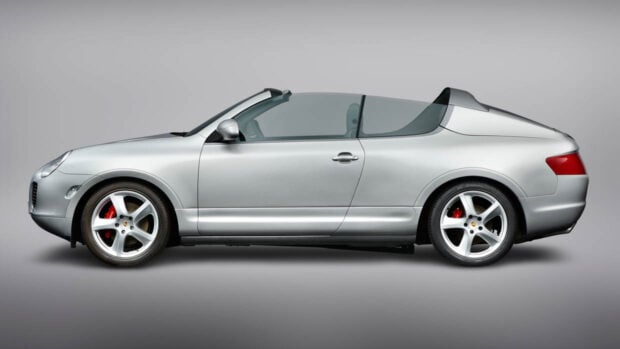 Obviously, Porsche never put the Cayenne convertible into production, and with the lukewarm reception of other convertible crossovers, I think that's a good thing. It's tough – if not impossible – to get the proportions right. Plus, chopping off the roof of a vehicle that wasn't designed from the ground up to be a convertible results in big problems with chassis stiffness that can dramatically affect handling and ride stability.