1959 BMW Isetta Whatta Drag: 730hp Microcar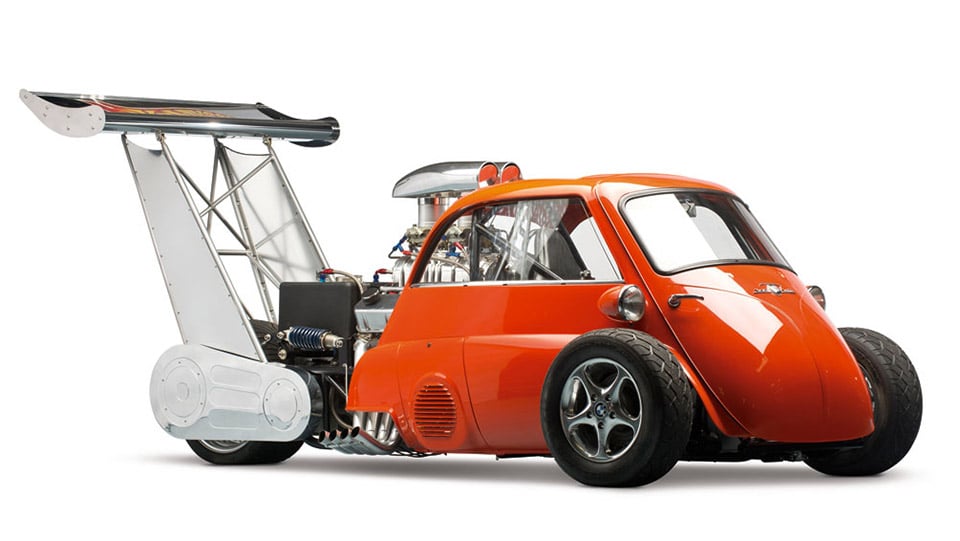 Bruce Weiner built one of the world's greatest collection of microcars anywhere in the world, including a custom BMW Isetta like no other you've seen before. The BMW Isetta is a typically a tiny, 13 horsepower, one-cylinder car built for efficiency and easy driving around town.
Weiner had other ideas when he saw the Hot Wheels Whatta Drag model introduced in 1998. Weiner was determined to make the car a reality and chose an original 1959 Isetta as the starting point.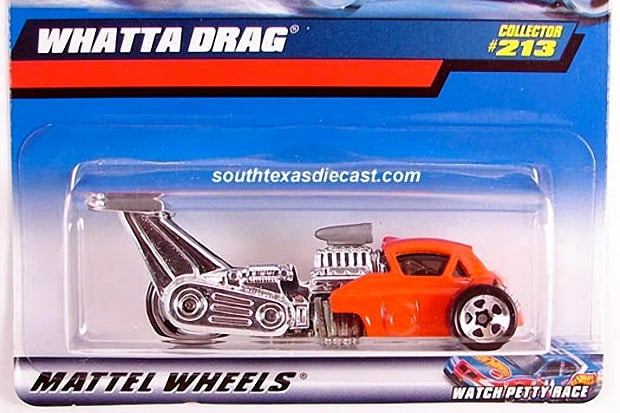 Not much of the original Isetta remained after the modifications were complete in 2005. Certainly the 502-cubic-inch Chevy V8 wasn't going to fit in the engine compartment. And when a BDS supercharger, twin Holley 750 CFM Double Pumper carburators were bolted on, the engine's 730 horsepower might've turned the Isetta into the fastest microcar on the planet.
If you have your heart set on driving this car one day, you'd better save your pennies or start building one of your own. Because this one sold at RM Auctions in 2013 for $92,000.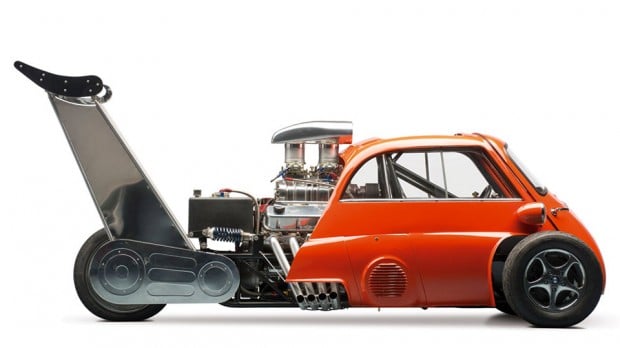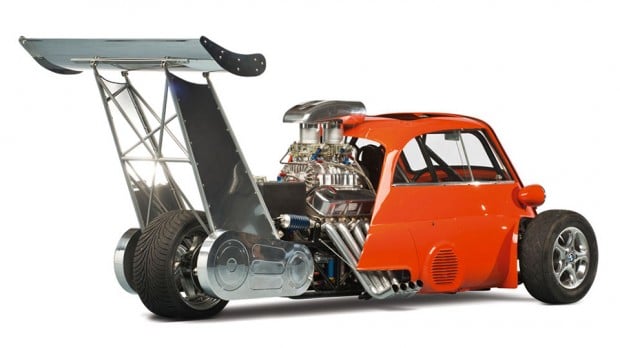 Isetta Images courtesy of RM Auctions. Hot Wheels image courtesy of Texas Hot Wheels Collectors.