Citroën DS 5LS R Concept
citroen | April 4, 2014
---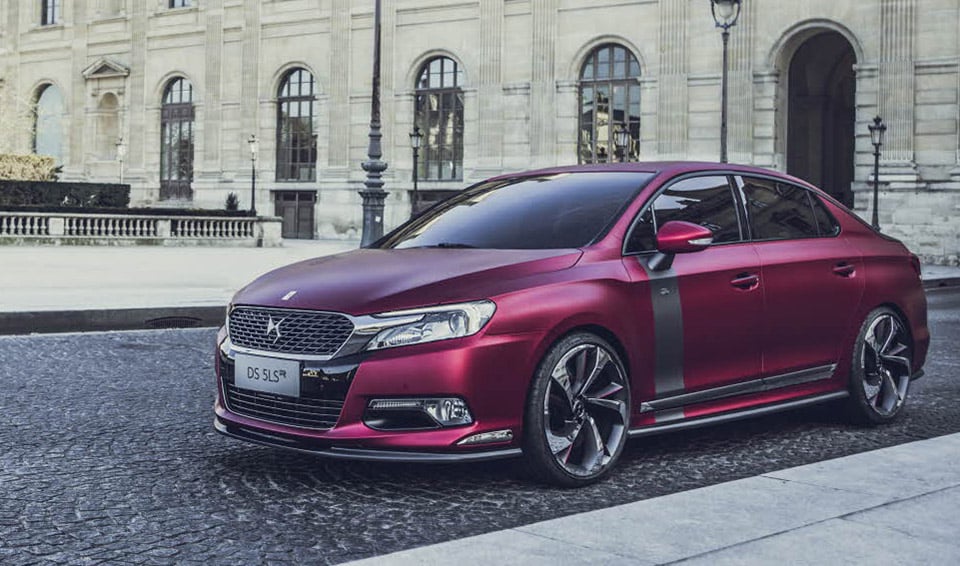 In anticipation of the 2014 Beijing Motor Show, Citroën has revealed an upcoming variant of its new DS 5LS luxury sedan, amped up for racing. For those of you unfamiliar with the DS 5LS, the car is Citroën's upscale new entry into the growing Chinese market.
The DS 5LS R variant of the production car accentuates its already bold design with the addition of carbon fiber components, and matching carbon-colored 20-inch wheels. The car is finished in an intense anodized finish called "carmine red." Under the hood, its little 1.6L turbocharged engine has been impressively bestowed with 304 horsepower, and 295 lb-ft. of torque. That's connected to a sequential gearbox with paddle shifters. The racing version has also seen its chassis lowered by 15mm to improve grip.
Despite its focus on sport, the DS 5LS R is still quite luxurious inside, with its interior finished with leather and Alcantara, as well as performance-oriented styling with carbon trim and red highlights throughout the dash (not that Citroën has released any pictures of this dramatic sounding interior yet.)
We're not sure if Citroën will ever sell the DS 5LS R, and even if they do, if they'll sell it outside of China, but it does look like a pretty solid car – at least from the pics and on paper.