Dodge to Become Performance-Focused Brand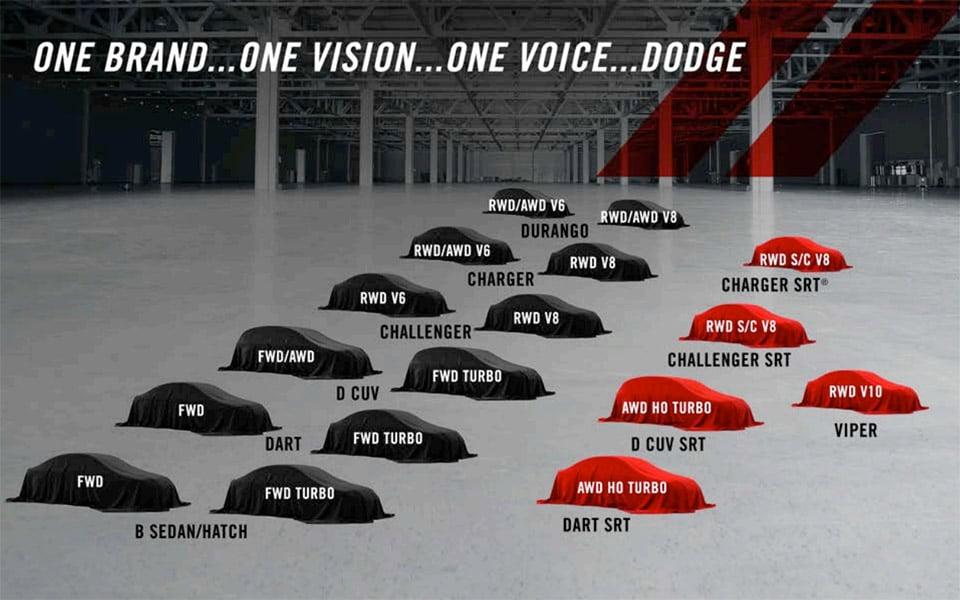 In order to set the world straight on its sometimes confused brand image, Chrysler has announced that Dodge will be refining its focus, with the brand moving towards a more "extroverted, aggressive and exciting" product line. In fact Dodge CEO Tim Kuniskis was quoted as saying "(Dodge drivers) are not looking for practical, sensible cars. That's Chrysler's territory." And that's good news as far as we're concerned.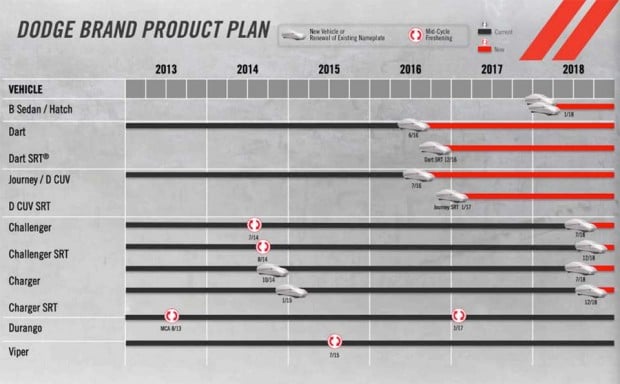 As part of their plan, Dodge is dropping the Avenger this year, killing off Grand Caravan in 2016, and will be folding in the SRT brand into its lineup. Its core vehicles will now be the Dart, Challenger, Charger and Durango, with a redesigned Journey CUV in 2016, and a new subcompact hatchback slated for 2018.
High-performance variants of the Charger, Challenger, Dart, and Journey will comprise the SRT line, with the Viper still hanging out at the top of the SRT spectrum. Long-term plans also include an updated Dart in 2016, and Challenger/Charger revamps in 2018.