Huet Brothers HB Coupe to Be Based on Miata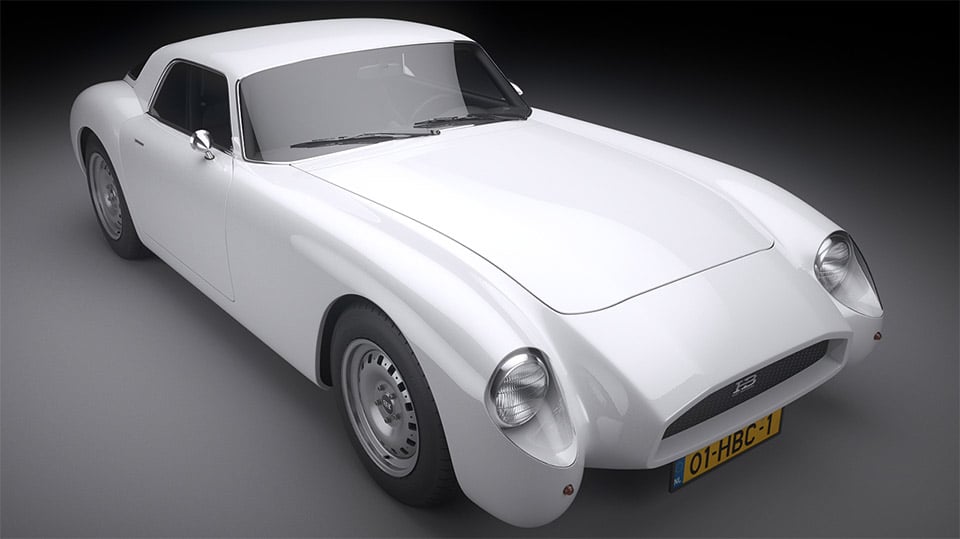 We already know that Mazda is working on a revamp of the MX-5 Miata for 2016, and if industry trends are any indication, it's likely going to err on the side of modern vs. retro styling. Perhaps that's why Dutch customizers the Huet Brothers are working on a modified Miata that looks backwards, not forwards in terms of design inspiration.
The design is definitely more European than Japanese, and with only a few minor exceptions, we think it looks great. Very Aston Martin-y. From the side and rear, it's quite striking, though the grille and cutouts underneath the headlights seem a little clunky. That giant gas cap has got to go too. Still it's way better than a stock Miata. Speaking of stock, Huet has no plans to change the stock Mazda 4-cylinder engine, and appears to be focusing on outward appearance rather than messing with the Miata's already well respected drivetrain and handling characteristics.
At this point, Huet says it will produce the car if they can get at least 40 orders, and they've already surpassed the halfway point, thanks to an earlier attempt to launch the car and raise production funding. Also, if they don't get sued by Bugatti over the logo.