The Mazda Pair Concept Was the Cutest Van and Trailer Combo
1980s | 1987 | campers | cute | Kei Car | mazda | retro | February 17, 2023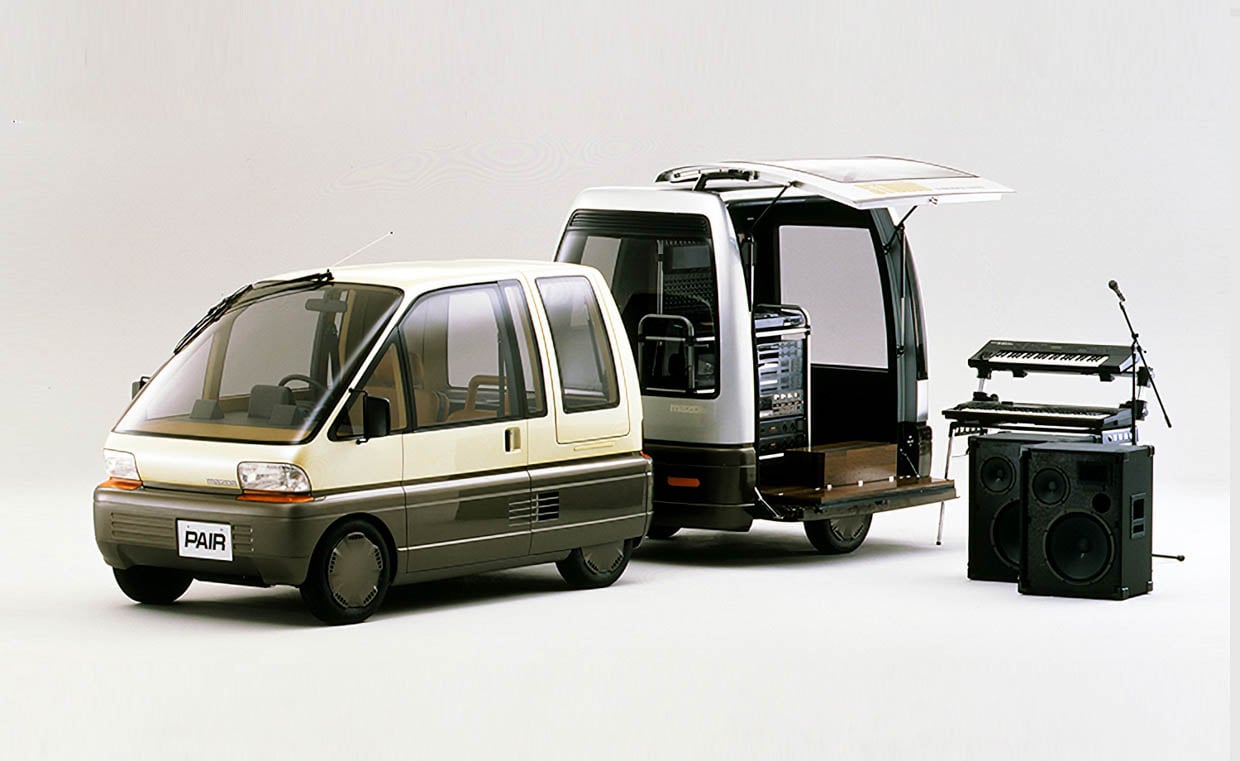 The 1980s and 1990s weren't exactly my favorite era for automotive design, but the period did give us some interesting vehicles nonetheless. Among the more compelling ideas to arrive in 1987 was the Mazda Pair – which combined a tiny van and trailer and is one of the cutest concept car designs I've ever seen.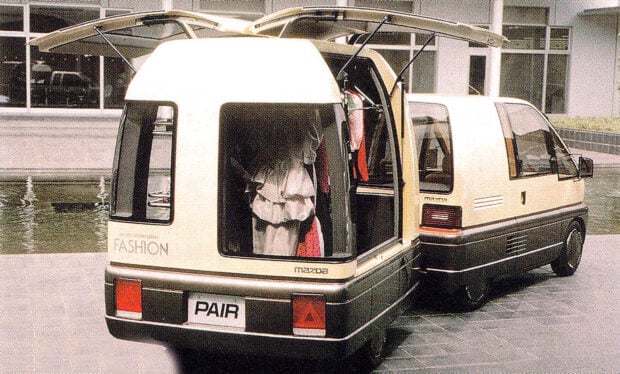 The Kei car and its mini trailer were revealed by Mazda at the 1987 Tokyo Motor Show and were designed for transporting passengers and their cargo in crowded urban areas. The trailer was shorter but a bit taller than the van and had gullwing doors for easy access to cargo.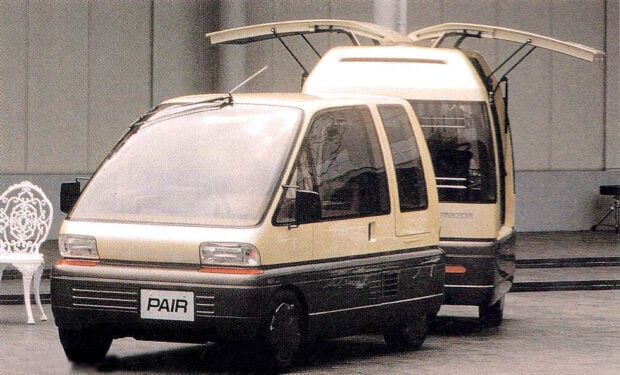 This thing would be great for getting around the city for sure, and it likely got very good gas mileage. Though I'm guessing that it had a tiny little engine, so its towing capacity was probably pretty limited. In the promotional pictures that I could dig up, Mazda's adorable microvan is shown toting around a trailer filled with audio gear for a live performance and a bunch of dresses for an impromptu clothing store.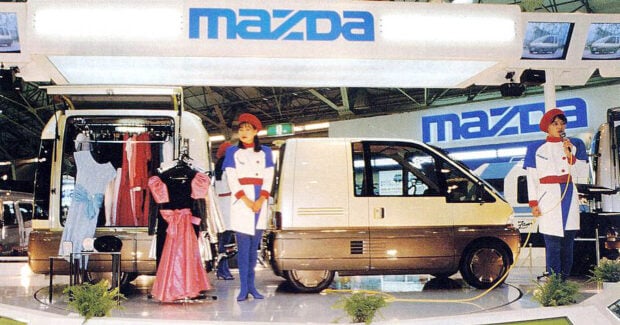 I also found a couple of vintage press photos of the van's interior, though they don't reveal much about its layout. It appears that it could seat two and had a good amount of storage space behind the seats. There's some kind of calculator-looking gadget sticking out of the dashboard, and it's anyone's guess what it was supposed to do. Maybe it was an early car phone.
Clearly, Mazda never put the Pair into production, but it did go on to make the Autozam AZ-1, an awesome little sports car that looked like a tiny Ferrari and even had a mid-mounted engine.
[Images via Carsthatnevermadeit / eBay]