Hot Wheels Makes Full Size Darth Vader Car
awesome | hot wheels | star wars | July 23, 2014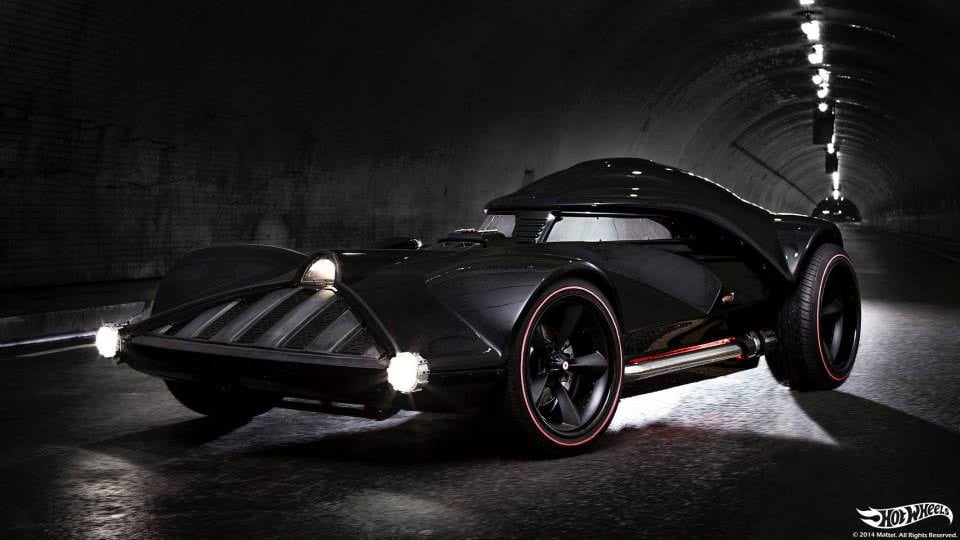 To celebrate its upcoming line of Star Wars-themed Hot Wheels cars, Mattel commissioned the construction of a full-size version of the forthcoming Darth Vader car.
The all black car looks like a flattened version of Vader's iconic helmet, and features what could be the greatest grille of all time. Lexus and Lincoln could learn a thing or two from the Empire about how to do a dramatic grille properly. Other clever touches include a windshield that looks like Vader's mask, and lightsaber chrome exhaust pipes.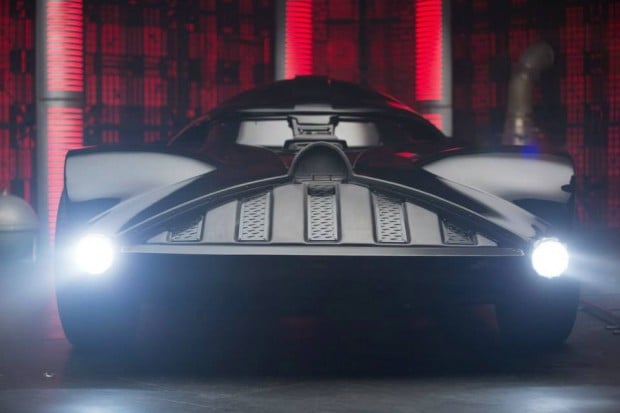 The car is powered by a 526 horsepower GM LS3 engine, and even sounds like Darth Vader's breathing apparatus. Sadly, it doesn't include hyperspace capability.
The Darth Vader Hot Wheels car is on display at this week's San Diego Comic-Con, and you'll be able to pick up a limited-edition version of the Darth Vader Hot Wheels car that sits inside of a lightsaber case this Fall for about $40(USD).