A Gorgeous Liberty Walk Wide Body Nissan GT-R
nissan | July 24, 2014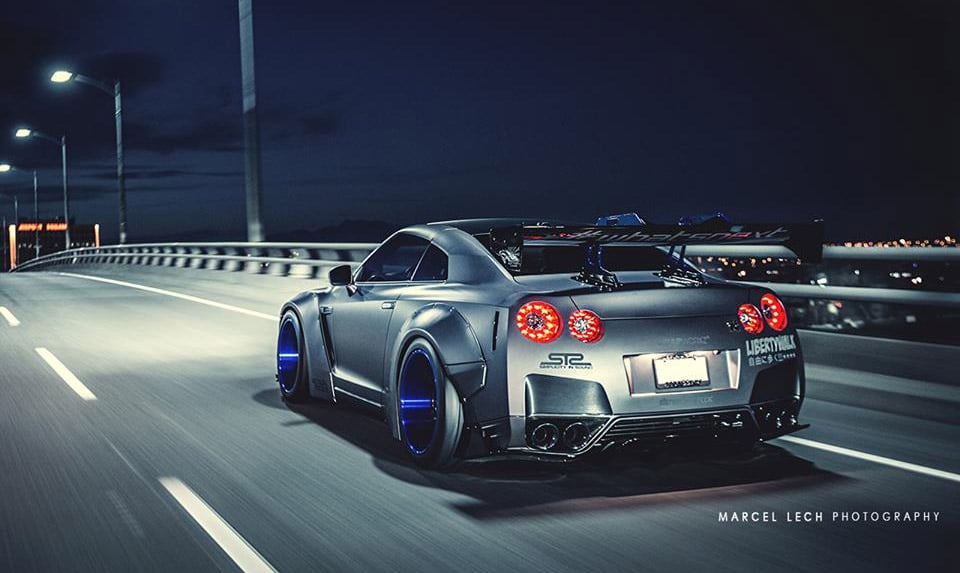 The Nissan GT-R is alread an impressive vehicle, but to be honest its looks belie the fierce beast that lies beneath its relatively plain exterior. So when we saw this GT-R tuner captured by automotive photographer Marcel Lech, we were awestruck.
This wide body Liberty Walk LB Performance R35 GT-R looks simply incredible, adding extreme wheel flares with exposed rivets, bright blue wheels and a large wing on back. The whole thing has been wrapped up in a sleek matte grey finish too. This is the GT-R the way it was meant to look – mean as hell.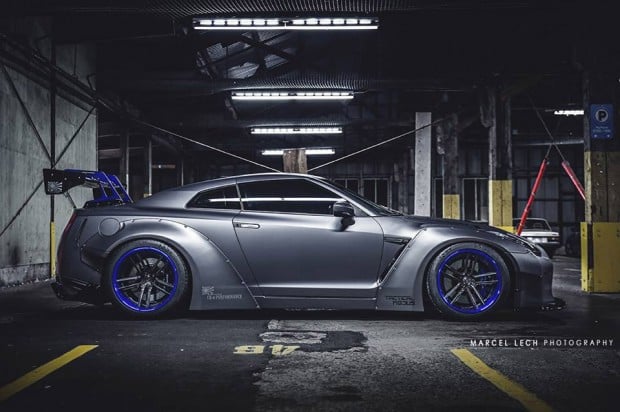 Be sure to head over to Marcel's facebook page to check out more images of the car.