BMW Restoring Elvis Presley's 1957 BMW 507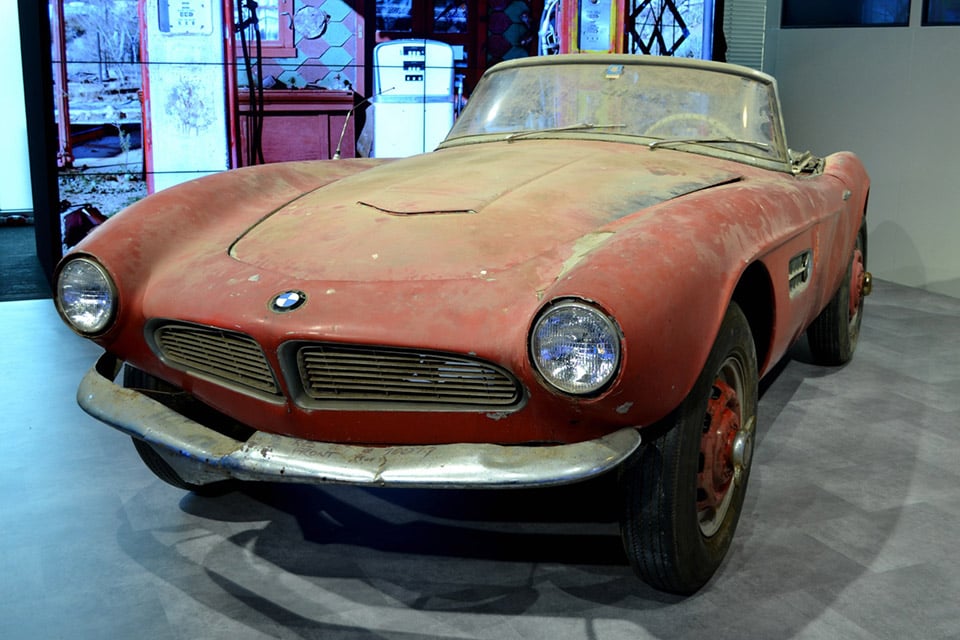 BMW Classic recently put the 1957 BMW 507 Roadster owned by Elvis Presley on display in the BMW Museum in Munich. Unfortunately, the vehicle is in extremely poor condition with no engine, a lot of rusted bodywork, a dilapidated interior, torn seats, chipping paint, and a bunch of other problems. As it turns out, about the only thing going for the car is that it still has the soft top and the spare tire in the trunk. And the fact that Elvis owned it.
Elvis bought the car while he was stationed with the Army in Germany at age 23. Sporting a 150 horsepower, 3.2-liter aluminum V8, the car caught his attention because he was looking for something more fun to drive than the used VW Beetle he had prior. When he picked it up, the car was painted white but, as the story goes, Elvis eventually had it painted red because he was tired of the local girls writing their names and phone numbers on the car in red lipstick. You can read much more about the history of this particular 507 thanks to Bimmer magazine by way of Hemmings.
Given the vehicle's current state of disrepair, it looks like BMW Classic will have its hands full restoring this to its original glory. There's no word yet on exactly how the team will approach restoring the vehicle or how long they expect the process to take. But you can still view it in Munich through August 10, 2014 before they get started.