Win This Bus: Enter the VW Flashback Bus Sweepstakes
volkswagen | August 7, 2014
---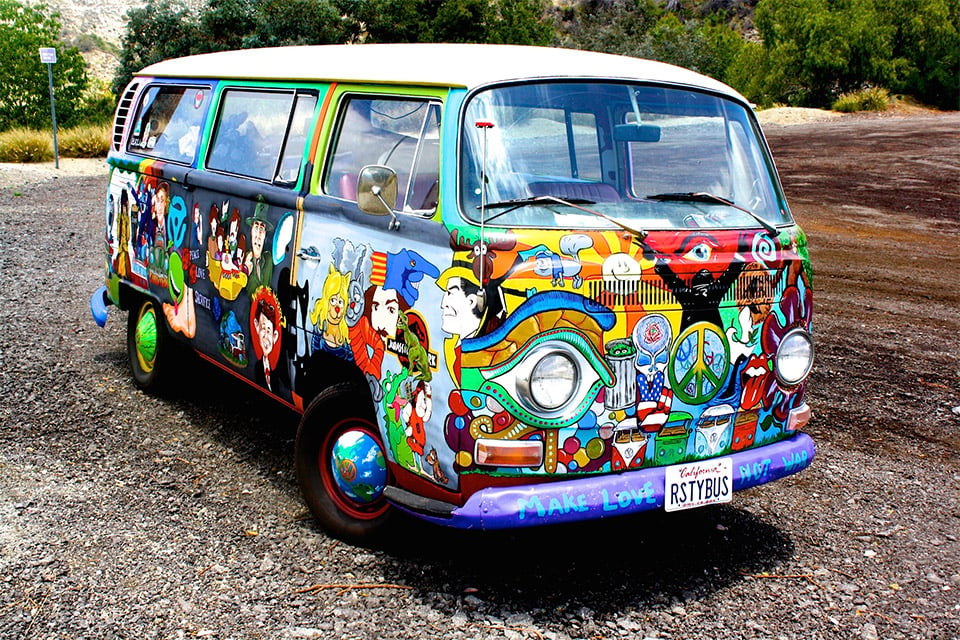 The 1969 VW Flashback Bus is a one-of-a-kind Volkswagen painted by Stovepipe from The Rusty VW and restored and made drivable by Stovepipe and his friend, Groo. Stovepipe spent more than a year painting the vehicle by hand with all sorts of iconic symbols from the 1960s through the present.
Some of the scenes on the bus are Fred Flintstone and Barney Rubble, Dick Tracy, The Beatles from the Yellow Submarine movie, Jimi Hendrix, Albert Einstein, Superman, Rocky & Bullwinkle — the list goes on and on.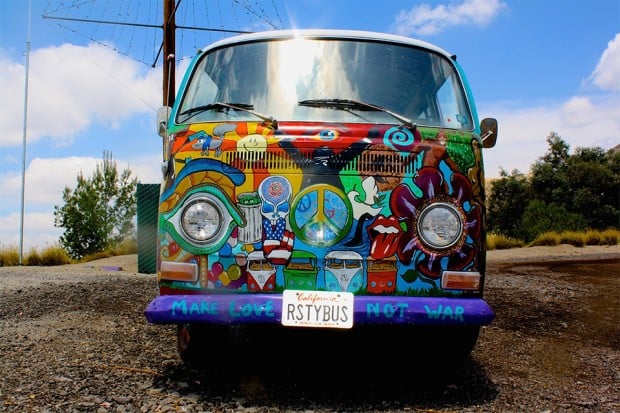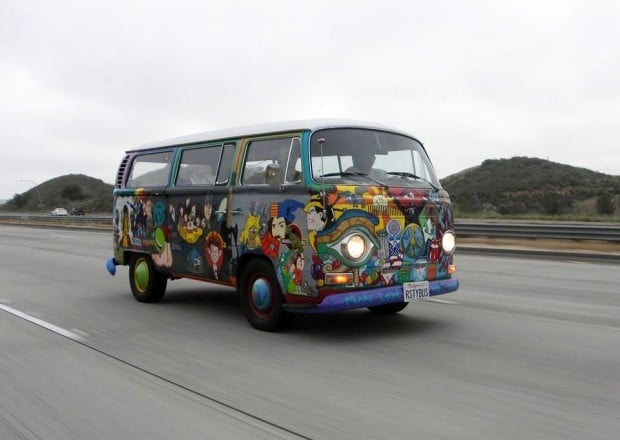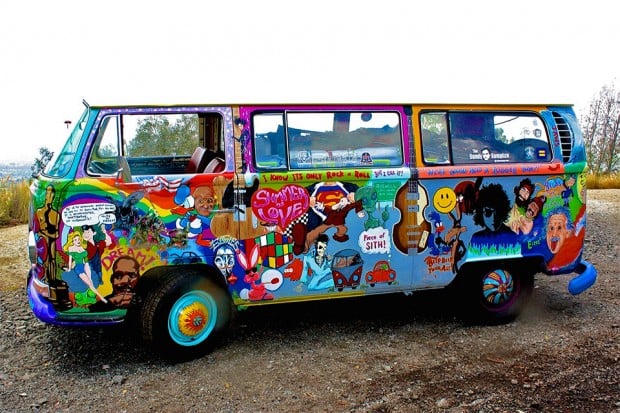 You'll probably find something new every time you look at it. Check out the full story of the inspiration and response to the vehicle below.
If you'd like to own this unique piece of moving art, the pair are selling sweepstakes tickets at $20 each and just 2,500 will be sold. The contest is running now and will end no later than July 4, 2015. All entrants receive an original signed and numbered print from Stovepipe along with their entry. We're not sure what you should do with the VW should you win, but we guarantee you'll get a lot of attention on the road.