2015 Dodge Charger SRT Hellcat
dodge | August 13, 2014
With the recent reveal of the 2015 Dodge Challenger Hellcat, it was only a matter of time before the car's more modern looking sedan sibling would get the supercharged Hellcat HEMI V8 engine option too. Like the Challenger, the Charger SRT Hellcat offers a production class-leading 707 horsepower and a whopping 650 lb-ft. of torque, giving it a 1/4-mile time of 11.0 seconds, and a top speed of 204 mph.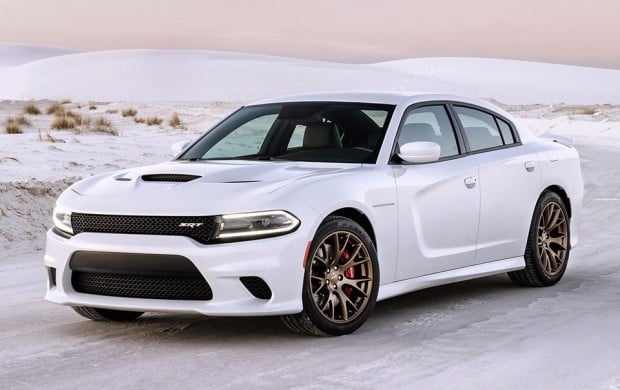 Other tech specs are also on par with the Challenger, with a fast shifting TorqueFlite eight-speed automatic transmission with paddles shifters, 15.4-inch Brembo brake rotors, and 20″ x 9.5″ aluminum wheels. Unlike the Challenger, the Charger Hellcat does not appear to be getting a manual transmission option. Also, the Hellcat isn't being offered in all-wheel drive like other Chargers.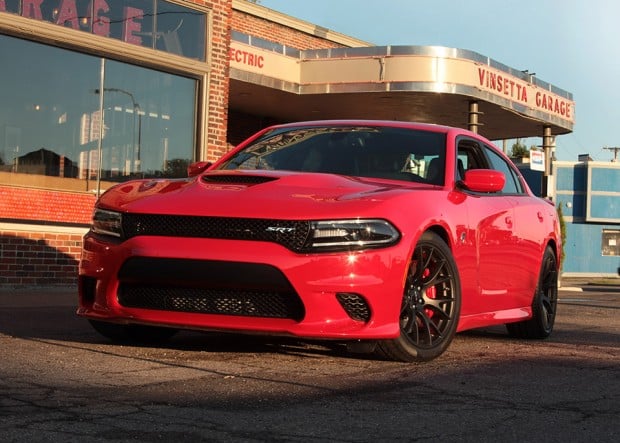 The car has been loaded with the latest and greatest tech features Dodge has to offer, including a 7-inch digital gauge cluster, 8.4-touchscreen infotainment system, navigation, and even a wi-fi hotspot.
Pricing has yet to be announced, but we'd expect it to be close to $60,990 starting price of the Challenger SRT Hellcat.