2015 Opel Adam S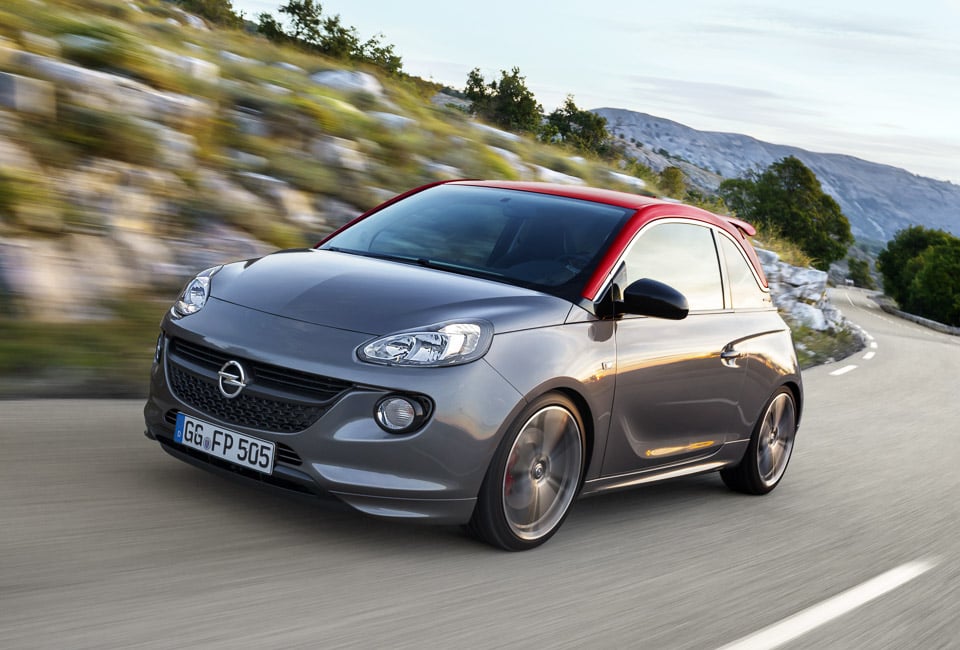 Taking aim at the Fiat 500 Abarth and MINI Cooper S in Europe is the 2015 Opel Adam S. This compact hot hatch offers a 50% boost in horsepower over its base model, thanks to a newly turbocharged 1.4-liter power plant.
While 150 horsepower might not seem like a lot, in a car of this size it's sure to offer thrills, especially as it turns on a dime and is likely to drive like a golf cart on steroids. 0-to-62mph time for the Adam S is rated at 8.5 seconds, but you're not going to be drag racing this thing. I'd suggest an autocross circuit or an empty parking lot.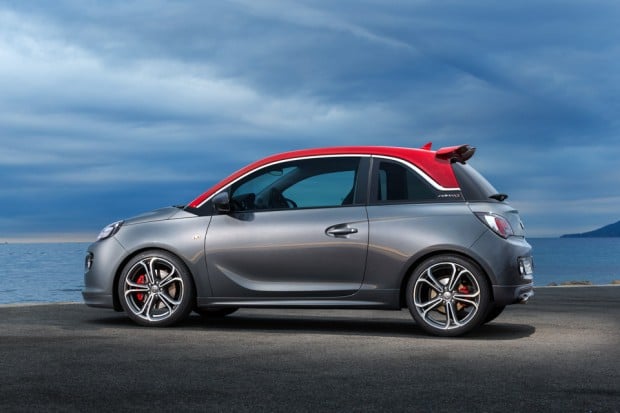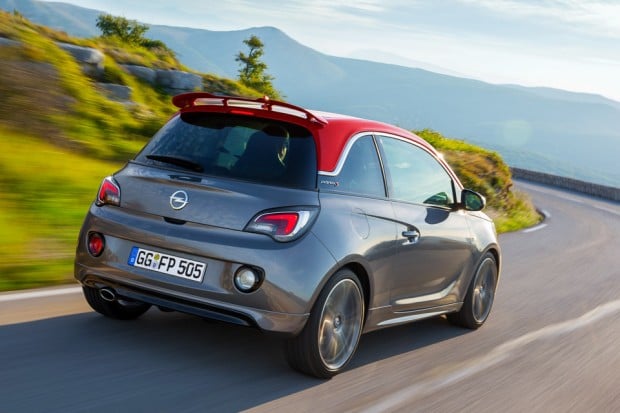 Other changes to the Adam S include 17- or 18-inch alloy wheels, a lowered suspension, OPC S brakes with red calipers, and sporty body accents. Opel will offer the Adam S in ten different body colors and four roof colors, but I'm particularly enamored of the grey and red combo shown here.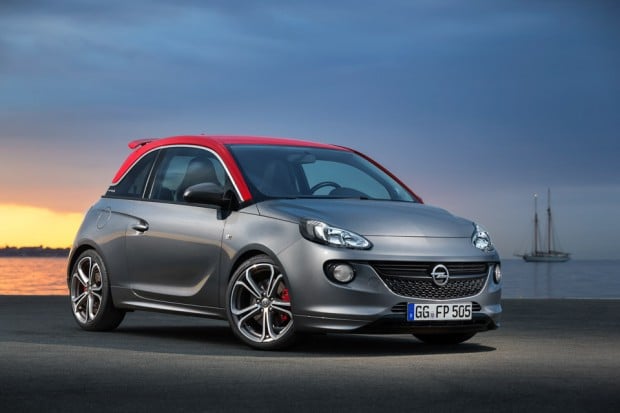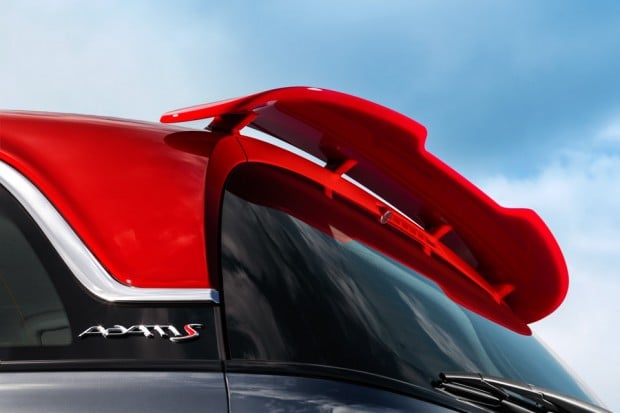 Expect Opel to show off the Adam S at the upcoming 2014 Paris Motor Show, which opens the first week of October, and the car will be in dealers in 2015.