Volkswagen Tristar: Mobile Office Concept
volkswagen | October 17, 2014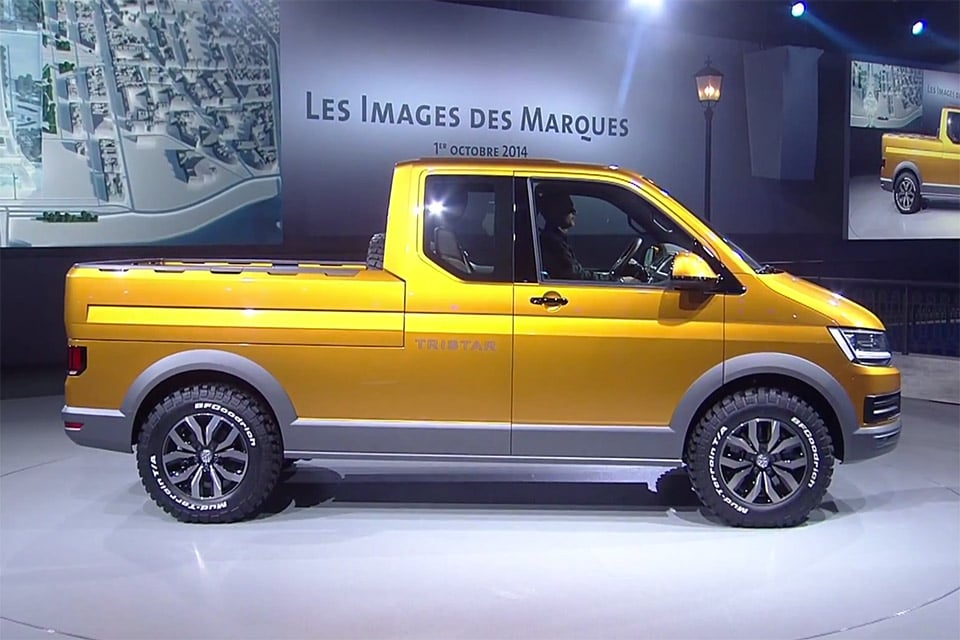 Volkswagen has a forward-looking view of what a utility vehicle of the future might look like. Based on the company's full-size T1 Transporter van, the Tristar Concept is looked at as a mobile work environment that's well-suited for the skilled tradesman or salesman who spends their day traveling from customer to customer. Beginning with the Tristar's unique storage capabilities, including an open bed, which contains a large, watertight drawer underneath for storing delicate or expensive items, the list of conveniences continues. Inside the main cab, the Tristar has a large a movable flat-screen computer, a swiveling front passenger seat, video system, and even an espresso machine.
Volkswagen officially unveiled the Tristar Concept following a parade of vehicles that inspired it, including the classic VW bus and the latest T1 Transporter.
Frankly, I don't know how something like the Tristar would go over in the U.S. American workers will probably opt for a big GMC or Ford F-350 Super Duty over the smaller VW. And I don't think the local construction worker is looking to make a latte on his break either.