1970 Nissan Skyline 2000GT-R on Auction
auctions | gt-r | nissan | December 20, 2014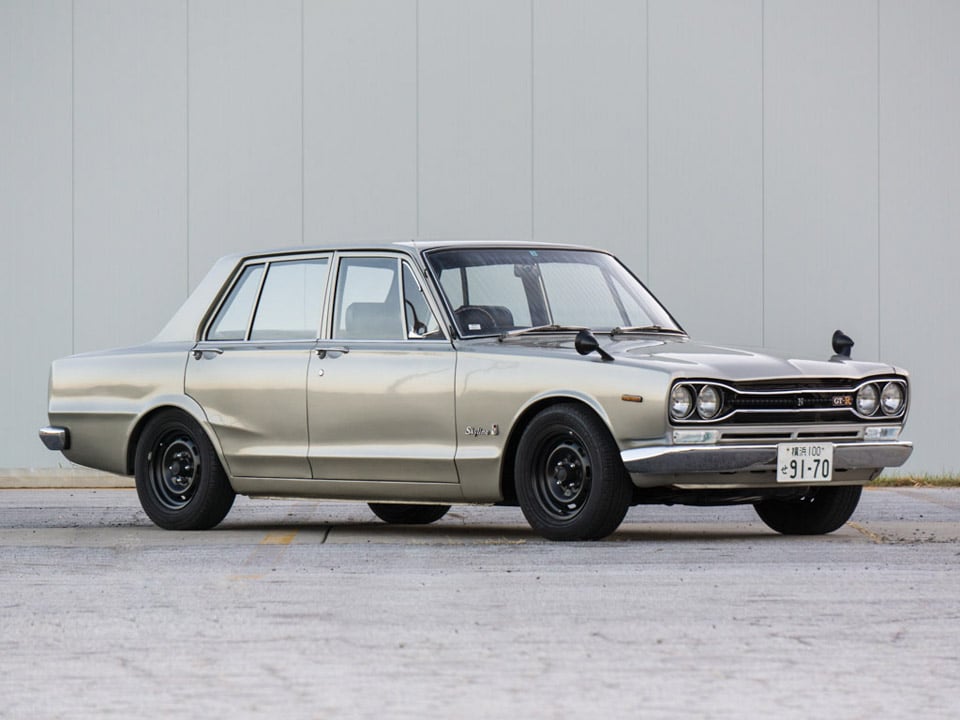 The Nissan Skyline 2000GT-R "Hakosuka"  is the stuff of legend in the world of Japanese sports enthusiasts. This six-cylinder version is one of the most desirable, with a triple-carbureted GT-R being the last of the original lines of GT-Rs. Just 197 of the model were sold, making it hard to find one these days. Thankfully, RM Auctions has the hands on one and is offering up for sale.
This four-door 1970 Nissan Skyline 2000GT-R has gone through a long restoration process in Japan which was completed in 2009. The car had 55,300 kilometers on the dial when it was imported to the U.S. in 2010 and the odometer now reads 58,200 kilometers. It is said the car is originally correct on the interior, down to the wood-grain steering wheel and the original emergency flashlight in its holder.
With just 3,000 kilometers logged since the rebuild, you can find this one at RM Auctions in Phoenix, Arizona on January 15, 2015 without reserve. The sale price is expected to be between $100,000 – $150,000(USD).