This 1996 VW Polo Harlequin Is '90s Fashion on Wheels
1990s | 1996 | auctions | colors | volkswagen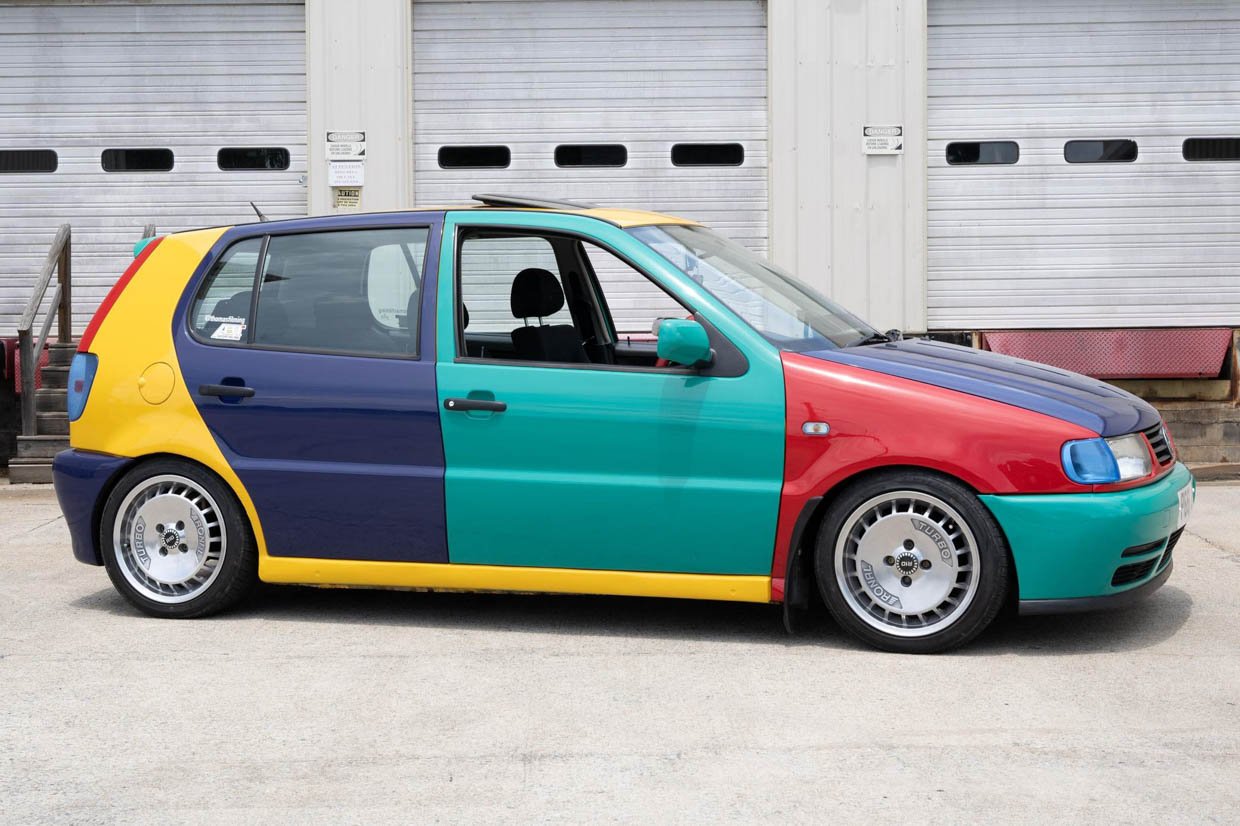 Anyone who lived through the 1990s (or has watched The Fresh Prince of Bel-Air)  knows that the fashion of the decade included a whole lot of color blocking. While you might expect to see this sort of bold color scheme on a sweater-vest or leggings, it's not something that turned up regularly on vehicles of the era. It turns out that there was a limited-edition 1996 Volkswagen Polo called the Harlequin, which exemplifies the over-the-top color blocking of the era. Recently, one of these rare European cars turned up for sale on Doug DeMuro's Cars and Bids auction site.
The car in question came straight from the VW factory in this color scheme and isn't some aftermarket paintjob. The right-hand-drive U.K.-spec car came across the pond sometime earlier this year and has a few mods, including 15″ Ronal R10 Turbo wheels, an ap Sportfahrwerke coilover kit, blue front turn signal lenses, a rear spoiler, a color-matched MOMO steering wheel, and a Kenwood CD player. It's powered by a standard 1.4-liter, 4-cylinder engine that makes just 60 horsepower and 86 lb-ft. of torque, so the fastest thing going on this Polo will be your eyeballs as they scan back and forth across its yellow, blue, red, and teal bodywork, which carries across onto the Mondrian-inspired seat fabric.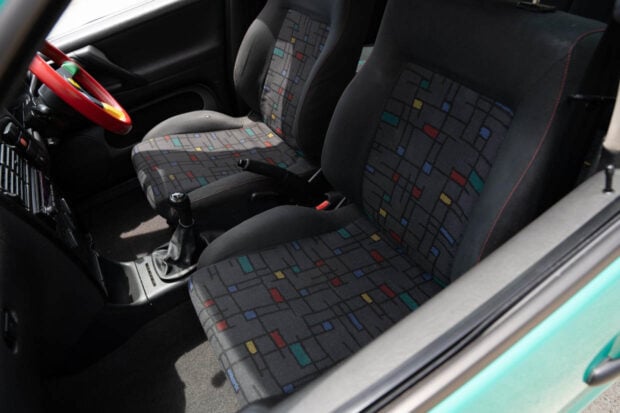 If you were dying to own this bit of colorful 1990s nostalgia, you're too late. The car already sold earlier this week for $14,000, which is a significant premium over the $1659 ($2400 Australian) estimated value of a 1996 Volkswagen Polo without the Harlequin designation.