Scion Introduces Limited Edition Two-Tone Scion tC
scion | January 22, 2015
---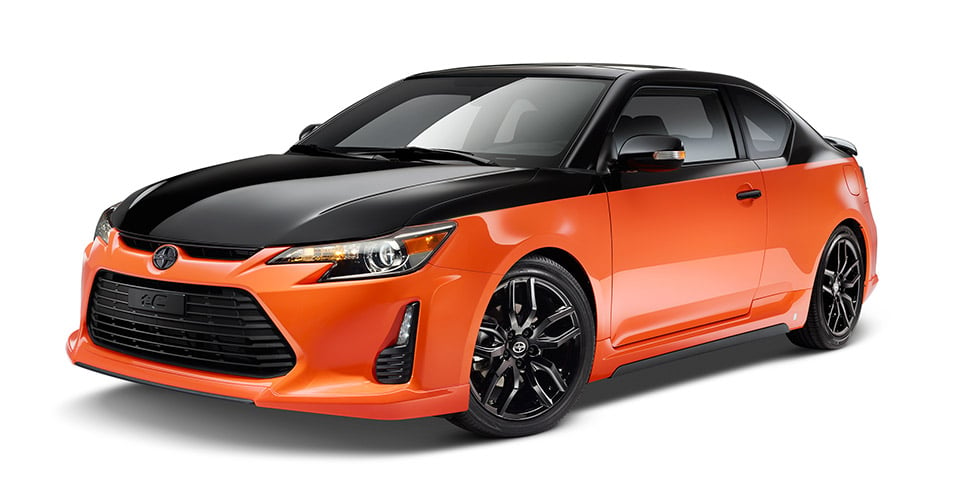 Toyota has announced the arrival of a new limited-edition Scion tC at U.S. dealerships. The Scion tC Release Series 9.0 was designed in partnership with Jeremy Lookofsky of Cartel Customs in a eye-catching two-tone finish, reminiscent of the one found on the Lexus RC F we test drove earlier this year.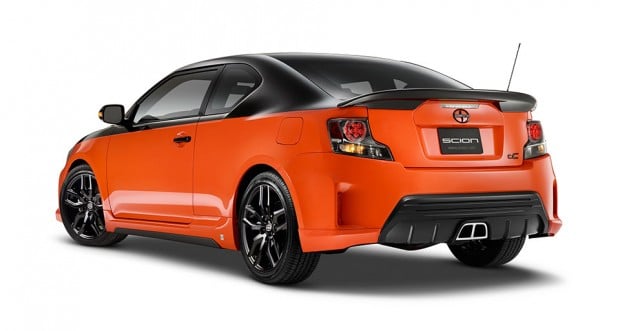 Just 2,000 of the vehicles will be built by Scion and they are already arriving at U.S. dealerships. The car's black-and-orange design motif is carried into the vehicle as well, with many details finished in bright orange including the start button, the seat belts, the dashboard trim, and the three-spoke steering wheel. The car also includes a TRD lowered suspension kit. The new car is priced beginning at $23,190 (USD) with a manual transmission or $24,340 with the automatic.
In the video clip below, Lookofsky discusses where he came up with the design for this new car, which he sees as a show car that's available for purchase by the public.