Noble Introduces Speedster 600 Prototype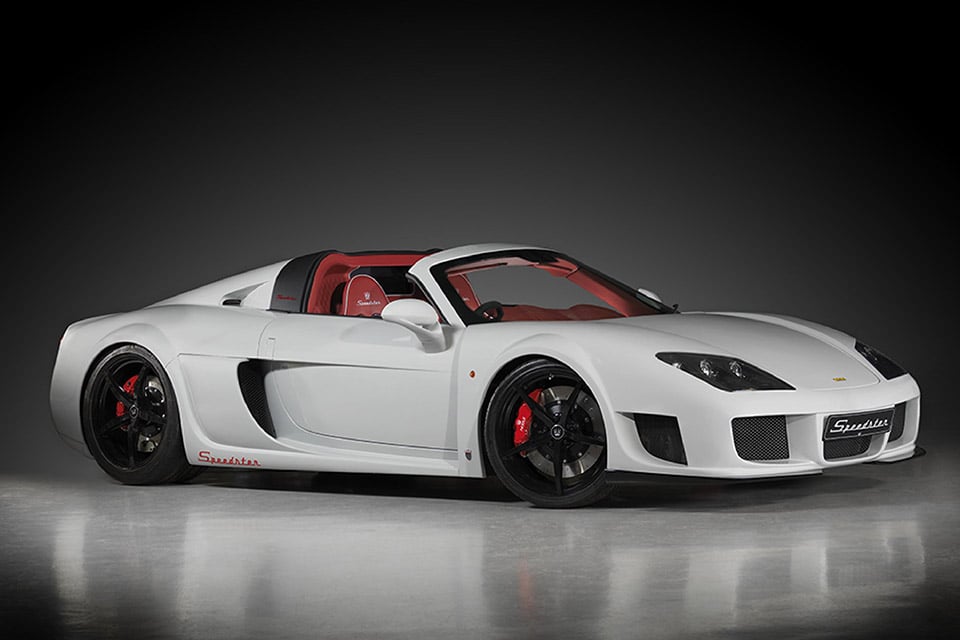 British hand-built sports car manufacturer, Noble Automotive, introduced the new Noble Speedster 600 at the 2015 Autosport International Show.
The Speedster 600 will have the same performance specs as the current Noble M600, meaning it will have a 4.4-liter Yamaha V8 twin-turbo engine that produces 650 horsepower mated with a Graziano six-speed manual gearbox. The M600 has an estimated top speed of 225 mph and goes from 0-to-120 mph in 8.9 seconds, so we expect some impressive numbers out of the new open top version. The Speedster 600 will also come with a removable and stowable targa top. The new prototype is expected to be refined and head to production in the late summer of 2015.