Win a 1,000 Mile Road Trip in a Porsche 918 Spyder
giveaway | porsche | January 31, 2015
---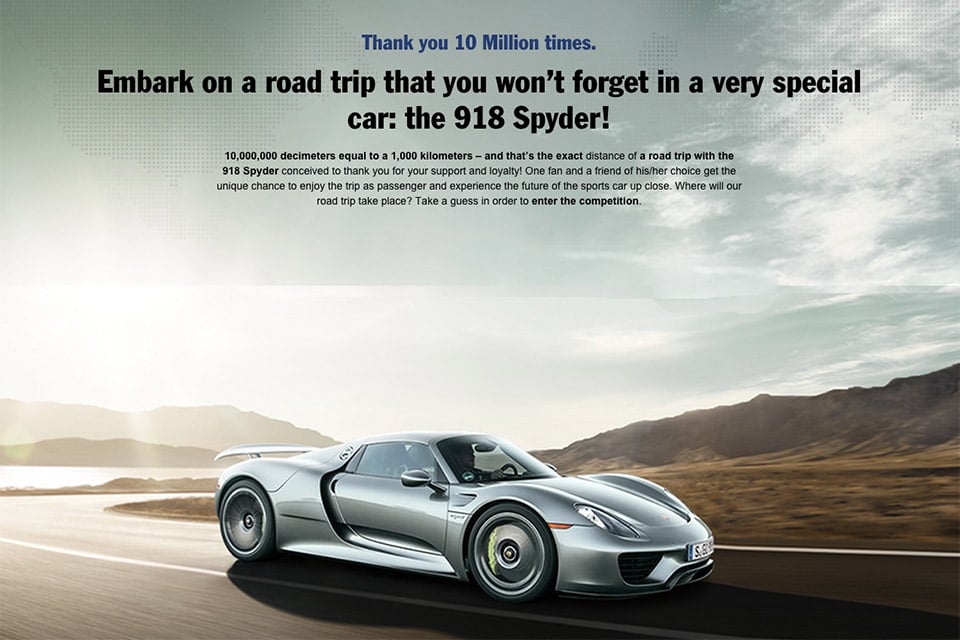 Porsche is apparently excited to have recently reached 10 million fans on its Facebook page, and is celebrating by giving one lucky fan and a friend to enjoy a 1,000 mile road trip in a Porsche 918 Spyder.
In order to win, you have to visit the Porsche 10 Million Fan Site and guess where in the world the road trip will take place based on Google Streetview. After you've looked closely at the little stone church off the road and try to make out the street signs (which is what I did), you just mark your guess on the world map and wait to be chosen as the winner.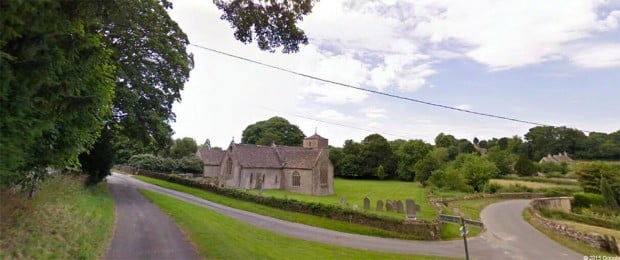 As it turns out, after you've guessed Porsche will tell you how far away your guess was from the actual location. My guess in western Ukraine was merely off by 2,074 kilometers (1,288 miles). Maybe that will help you narrow down your guess. Good luck!