Honda Civic Type R Packs 310hp Turbo Four
car | civic type r | honda | March 4, 2015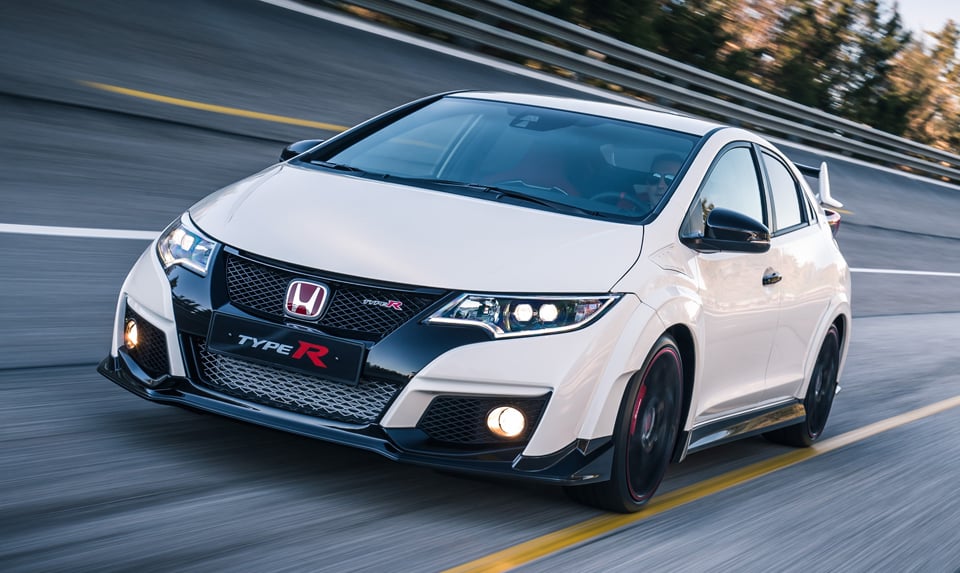 Hot hatch fans in Europe have a new car to look forward to this spring with Honda rolling the all-new Civic Type R into dealerships. Sadly, it's not clear if the car will be coming to the States just yet, but we are hoping. The hallmark of the new Civic Type R is an all-new 2.0L VTEC Turbo four-cylinder engine.
The engine produces 310hp and 295lb.-ft. of torque with a 7000 rpm redline. Honda says that the engine offers more power, torque, and response than any previous Honda production car engine. Honda also fits the Type R with advanced adaptive suspension that has four settings. With its power and handling prowess, the development Type R managed to go around the Nürburgring Nordschleife circuit in a not-too-shabby lap time of just 7:50.63.
The top speed for the Type R is 167mph and Honda says this is the best performing front wheel drive hot hatch out there. Honda also spent time tweaking the outside of the car for style and aerodynamics. All the power from that turbo four will reach the wheels via a 6-speed manual transmission. One thing Honda is keeping mum on for now is the price. Pricing details will be revealed closer to launch, my money says this will be one of the most expensive hot hatches out there.