iRacing Is Coming to a Much Less Realistic Platform
april fools day | funny | racing games | video games | April 1, 2015
iRacing has made a name for itself by putting a lowercase "i" in front of a single word describing what it's about because that was really trendy for a while providing a very, very accurate racing simulation that is accessible to people who aren't employed by Red Bull Racing. It's the kind of game that's played using hundreds or thousands of dollars worth of equipment by people who take their virtual racing careers almost as seriously as the people who are having actual racing careers. A good many of them take it more seriously than Kimi Raikkonen.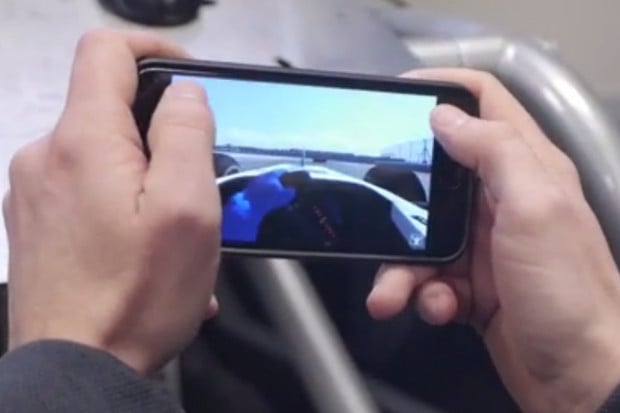 Now, iRacing is taking the lessons learned from creating this hardcore simulation and putting it all towards just absolutely destroying the batteries of your phone and tablet. Much of the same data is being used but the game is still very dumbed down when compared to the PC version. That said, this is still way more in depth than the vast majority of iOS and Android (and WinMobile and Blackberry for the three of you who care) racing games. If you want to kill time on an airplane by pretending to be in a car, this looks like the perfect choice.
Try out the alpha version here.