Freightliner SuperTruck Gets 12.2 mpg with a Full Load
department of energy | freightliner | technology | April 8, 2015
---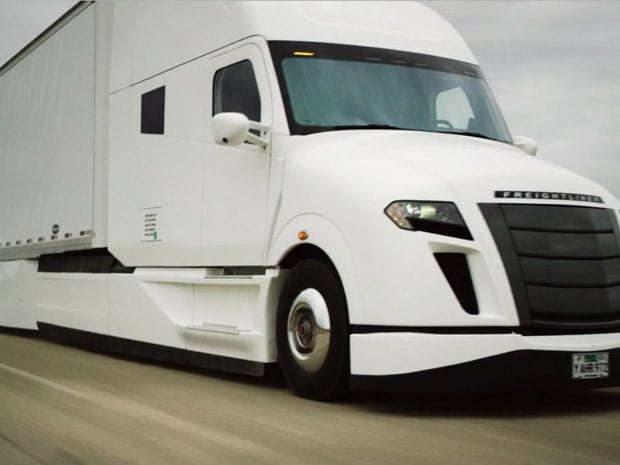 We all see big rigs cruising the streets just about every time we get onto a highway. You may have never thought about how much fuel these big trucks consume when they are fully loaded, but the Department of Energy and owners of the trucks sure have. Freightliner teamed up with the DOE to create a new truck called the SuperTruck. The goal was to make the truck 50% more fuel efficient than current big rigs.
The result of the program was a very aerodynamic and hybrid powered truck that is 115% more efficient than normal trucks on the roads today. When the truck cruised the Texas highways at 65mph with its full load, it was able to achieve 12.2 mpg. That doesn't sound like that great of fuel economy, but considering the load it was hauling the number is very impressive. When fully loaded the SuperTruck tipped the scales at about 65,000 pounds.
That level of efficiency would save about 38,000 liters of diesel each year for an active hauling business. The catch is that the truck is too expensive to make it economically viable at this time, but hopefully some of the learnings from the project will make their way to production trucks.