Volkswagen C Coupe GTE Concept Debuts in Shanghai
2015 shanghai auto show | hybrid | volkswagen | VW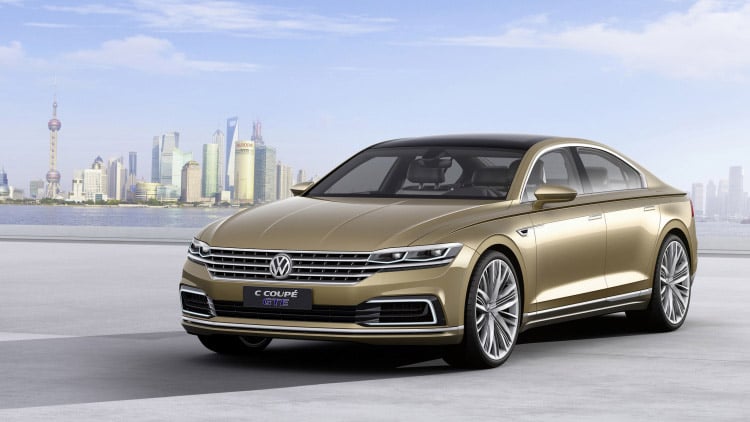 I'm not typically that impressed with what Volkswagen is cooking up these days, but I rather like the looks of the C Coupe GTE Concept that has been unveiled at the 2015 Shanghai Auto Show. The car looks very attractive on the outside with a wide and low profile. It also appears to have enough space to be comfortable as well.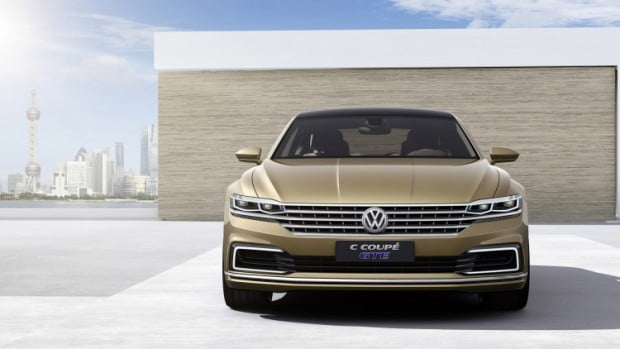 Despite having four doors and measuring in at 199.7 inches long, the car was designated as a Coupe because of its fastback style C-pillars and tapered trunk, though I'm not sure that really makes it one. Riding on massive 22″ wheels, the C Coupe is said to be the first glimpse at a common "face" for higher end VW models for the future. The car is designed to seat four with lots of luxury and high-tech touches for rear seat passengers.
The GTE version of the car uses a plug-in hybrid powertrain. Power comes from a four-cylinder turbo engine and an electric motor. Total power output is 242hp and 369 lb-ft of torque. The battery is a 14.1kWh lithium-ion battery and there's an eight speed automatic transmission. The car can travel up to 31 miles on electricity only at up to 81 mph.