Want a '70 Hemi 'Cuda With 81 Miles on the Odo?
auctions | mecum auctions | plymouth | plymouth cuda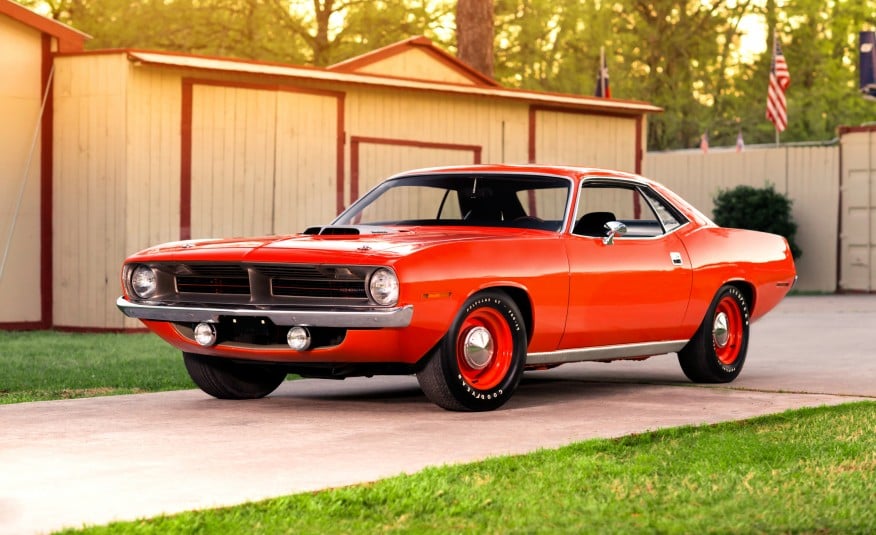 The Plymouth 'Cuda is one of the all time greats when it comes to muscle cars, and the all important question regarding each one is this: "does it got a hemi." From my experience deep undercover in middle-America, the frightening grammar is not optional. It's one of the two muscle cars on the Hagerty's Blue Chip index, alongside the OG Shelby GT350. Basically, it's noteworthy.
This Barracuda has only 81 miles on the odometer, looks stunning, and is for sale. Mecum Auctions estimates that it will sell for between $600,000 and $800,000, so if you want in on this sexy orange piece of loud and fast Americana, you might want to consider selling your children and a kidney. Just in case you thought there might be a lower milage option out there, the window does say "The Lowest Milage Hemi-Cuda on the Planet PERIOD!"
The only real question is this: how do you buy a car like this, drive it for 81 miles and then never touch it again?