Subaru Rally Photos Artfully Presented
racing | rally | subaru | May 13, 2015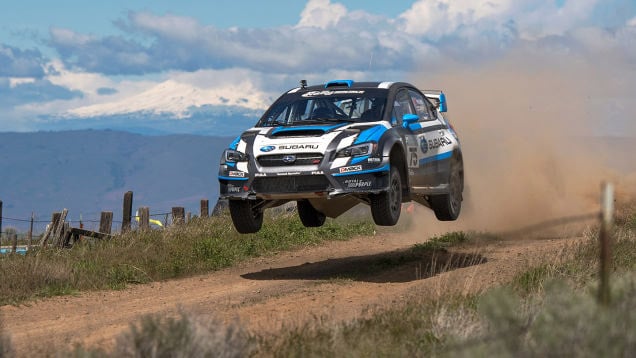 If rally racing were on TV here in the US more frequently, I would watch a lot more of it. The sport gives me anxiety since the cars are so close to trees and certain death if drivers make a mistake. The spectators also seem to have no regard for their lives and stand in the worst possible places.
Rally racing is a beautiful sport on many levels, I can appreciate the skill it takes to control a car on a surface with little grip at high speeds. I can also appreciate the rustic settings rallies are held in. Check out these photos of a Subaru rally car doing its thing in the woods and near the mountains.
The photos are beautiful and deserve to be in a calendar or on your desktop wallpaper.