Travis Pastrana Crushes the Mount Washington Hill Climb Record in His Tricked Out Subaru
hill climb | mt. washington | pov | racing | subaru | subaru wrx sti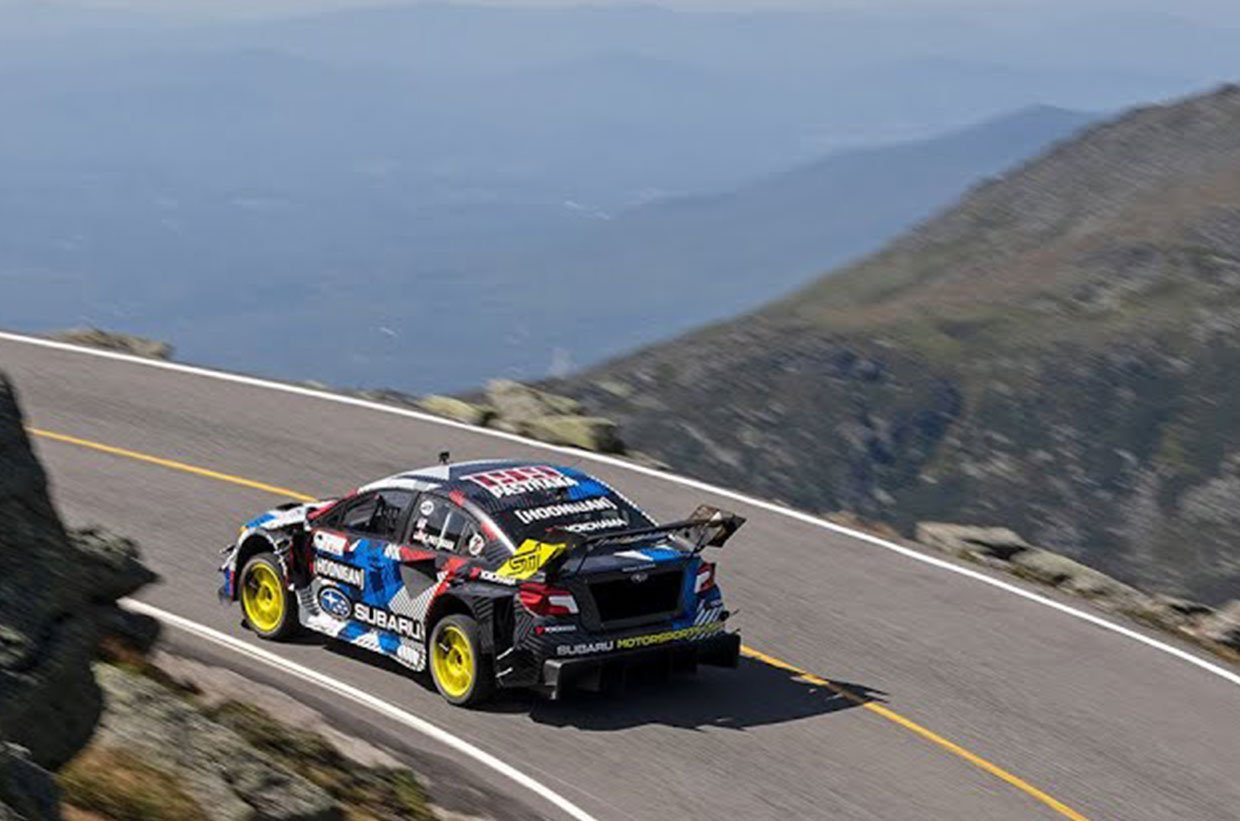 Travis Pastrana has been in the world of motorsports for a long time. He's well known for driving Subaru rally cars and performing crazy stunts for videos. Recently, Pastrana entered the 2021 Mt. Washington Hill Climb with Subaru Motorsports. The event takes place on a narrow mountain road that is very steep with an average grade of 12 percent and an uneven surface.
For his race up the hill, Pastrana was behind the wheel of a car called the Airslayer STI, the same one he hooned about in his Gymkhana 2020 video. The highly-customized 2020 Subaru WRX STI makes 862 horsepower and has been fitted with a wild aerodynamics package to produce loads of downforce. Behind the wheel of his trusty Subie, Pastrana beat the record for the hill climb, besting his own winning time from 2017. His new record was 5 minutes and 28.67 seconds.
Pastrana was much faster than anyone else in the field, beating the second-place competitor by an impressive 45 seconds. The in-car video of his record-setting run can be seen above, and it's extremely impressive.