A Land Rover Defender for the Rugby World Cup
land rover | May 28, 2015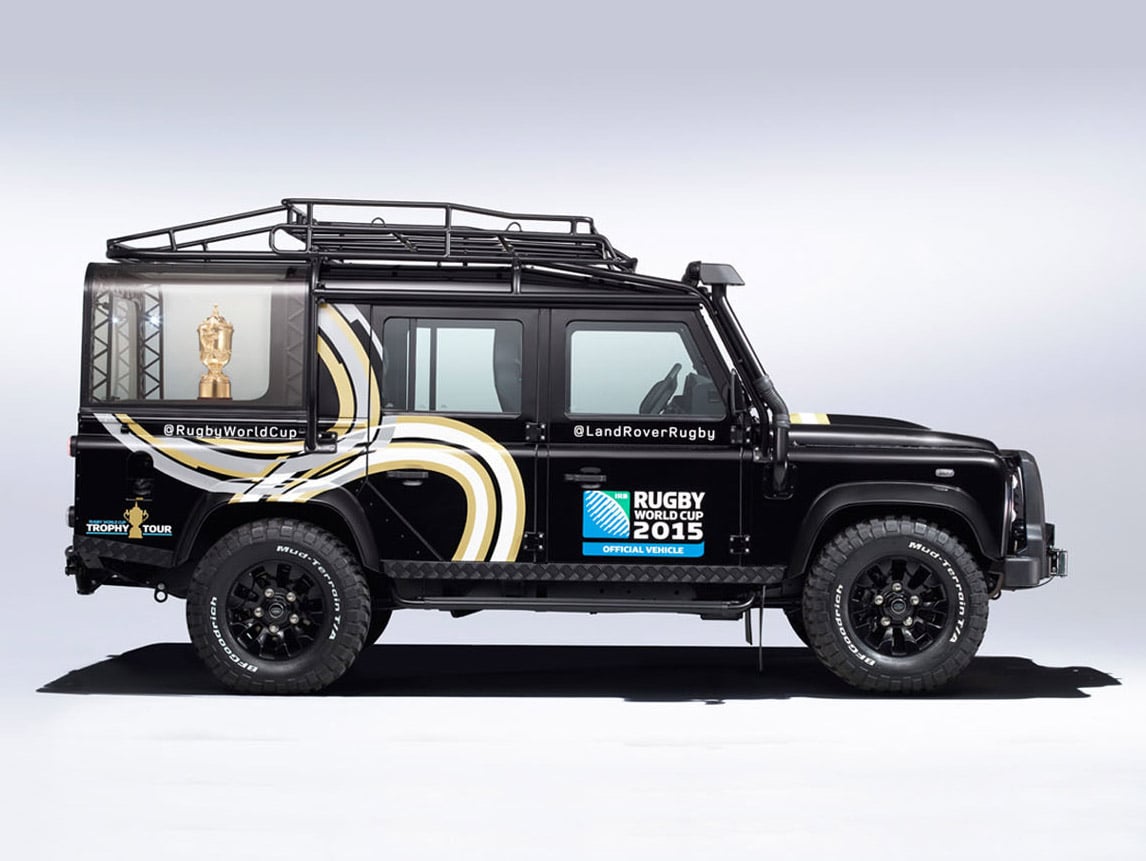 I have always thought that Land Rover Defender wagons are some of the most beautifully designed vehicles in the world. Their lines are pretty much perfect. And for this year's world cup rugby tournament taking place in the UK, the classic off-road SUV manufacturer has created a unique vehicle to transport the tournament's Webb Ellis Cup trophy throughout England and Ireland on a 100-day odyssey to display it to the fans.
This black Defender 100 has an awesome, bold graphics package dedicated to the tournament, but its real differentiator is the way in which it displays the trophy as it cruises along. It looks as if the engineers were inspired by the Popemobile.
A large section has been carved out in the back of the wagon where the trophy is positioned (the area is also climate controlled for the trophy's comfort and safety). The way the trophy sits up in the rear, fans can get great views of it from the back and both sides as the custom Land Rover bounces by them. There's even a big screen monitor positioned behind the trophy in back of the rear seats that can show rugby match highlights. All in all, it's a super tough looking transporter that's perfectly designed to chauffeur a trophy for such a brutal sport like rugby.