Shelby Unveils 2015 Super Snake with over 750hp
mustang | shelby | super snake | June 17, 2015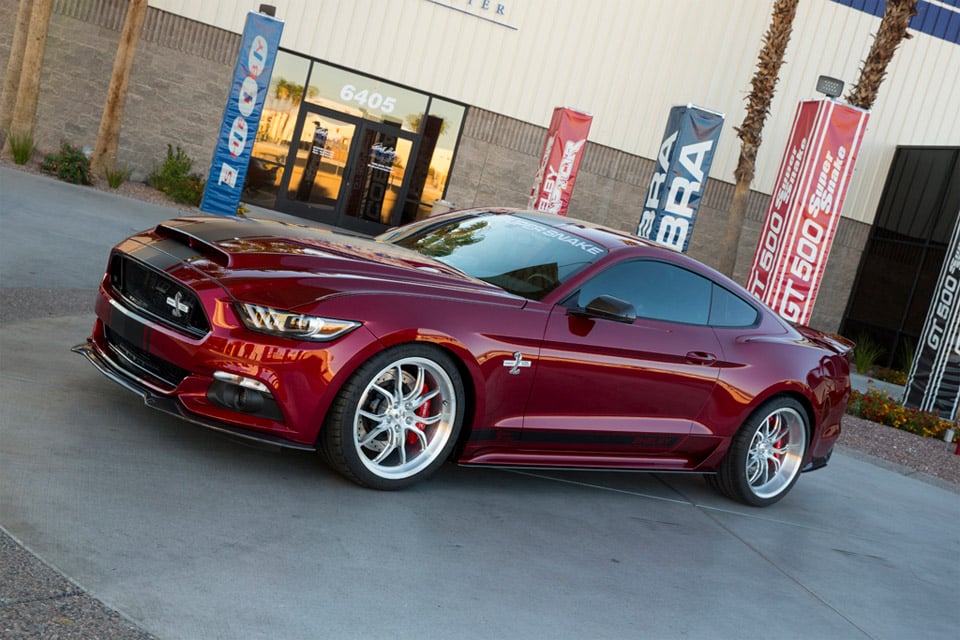 Carroll Shelby has gone to the big racetrack in the sky, but his legacy of fast and sexy Mustangs lives on with the unveiling of the 2015 Shelby Super Snake. The car is based on the 2015 Mustang GT and has an option that will push it to over 750hp, and also gives it improved handling, braking, and cooling.
The Super Snake starts with a 5.0L V8 Mustang GT with 6-speed or automatic transmission. It then gets new wheels, Pilot sport Super Sport tires, 6-piston Wilwood brakes and a Ford Performance supercharger. An updated supercharger is offered along with improved cooling to produce over 750hp on pump gas.
The car also gets a custom carbon fiber hood, stripes, and an upgraded interior. The starting price of a Super Snake is $49,995 plus the cost of the Mustang GT base car or $54,999 for the upgraded blower version plus the base car. That will make a Super Snake easily come near the six-figure mark. Shelby plans to build 300 of the 2015 Super Snake cars.
I love the Super Snake, but a maroon exterior with a red interior is one of my least favorite color combinations.